If you were seriously injured in an accident caused by the negligent actions, or inactions, of a third party, you may have grounds to pursue financial restitution for your harms and losses via a personal injury claim. Depending on how serious your accident was, you may have suffered long-term injuries that require extensive medical treatment, including surgery, physical therapy, and so forth. When filing a personal injury claim with the negligent party's insurance carrier, a critical component of your claim will be the medical expenses you incurred in order to receive proper medical treatment for your bodily injuries.
Types of Medical Expenses That May Be Reimbursed in a Personal Injury Case
Reimbursable medical expenses typically include all necessary and reasonable medical expenses incurred as a result of the accident. You are generally entitled to pursue reimbursement for both past and your future medical expenses as part of a personal injury settlement or jury verdict. It is important to properly document whether any future medical needs or treatment are expected as a result of your bodily injuries. Here is an overview of the types of medical expenses you can likely include in a personal injury claim:
Hospital bills. You may need to be hospitalized immediately following your accident and later if you need additional surgeries. Any ambulance bills, emergency room expenses, and hospital costs should be included in your claim.
Diagnostic testing. Diagnostic tests to determine the extent of your injuries and to determine how well you are healing are recoverable expenses.
Cost of surgery. You may need surgery immediately if you suffered a head injury, spinal cord injury, or internal organ damage. Your doctor may have you try a course of physical therapy before ordering surgery if you suffered soft tissue injuries, such as to your back, neck, or knees.
Therapy and rehabilitation. Physical therapy can be a big part of the recovery from many injuries. If you suffered injuries to more than one body part, you may need to see more than one physical therapist. If you are unable to return to your former job due to your injuries, you may also need the assistance of an occupational therapist who can help you determine the jobs that you are able to do and the training that you will need. Other rehabilitation therapists may assist you in adjusting to your condition if you suffered paralysis, traumatic brain injury, or an amputation.
Visits to your primary care physician. If you suffered any serious injuries, you will need multiple doctor appointments to follow up on your recovery. You may need to see a specialist who specializes in treating your injuries. Be certain to include these expenses in your claim.
Medications. You are entitled to be reimbursed for the cost of prescription and over-the-counter medications that you need to treat your injury and manage your pain.
Proving Your Medical Expenses
You must prove both the negligence of the third that caused your injury and the amount of compensation that you are entitled to—including your medical expenses. This includes showing that your treatments were necessary and reasonable, medical treatments that you will need in the future, and the expenses that you have and will incur. Here are ways to prove this:
Hospital, surgery, ambulance, and emergency room bills
Diagnostic test bills
Bills from any doctors, physical therapists, and any other medical care providers that you received care from
Receipts for your medications and over-the-counter medications
Medical records
Expert witness testimony, such as from doctors and physical therapists
Have Questions? Contact an Experienced Personal Injury Attorney in Virginia Beach
Since 1985, the lawyers affiliated with Shapiro, Washburn & Sharp have dedicated their practice to helping people when they need it most. Our clients are usually down and out after a serious accident, struggling financially, physically, and emotionally. We take pride in advocating for the downtrodden and injured and getting the financial restitution they are owed.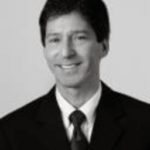 Rick Shapiro has practiced personal injury law for over 30 years in Virginia, North Carolina, and throughout the Southeastern United States. He is a Board Certified Civil Trial Advocate by the National Board of Trial Advocacy (ABA Accredited) and has litigated injury cases throughout the eastern United States, including wrongful death, trucking, faulty products, railroad, and medical negligence claims. His success in and out of the courtroom is a big reason why he was named 2019 "Lawyer of the Year" in railroad law in U.S. News & World Report's Best Lawyers publication (Norfolk, VA area), and he has been named a "Best Lawyer" and "Super Lawyer" by those peer-reviewed organizations for many years. Rick was also named a "Leader in the Law, Class of 2022" by Virginia Lawyers Weekly (total of 33 statewide honorees consisting of lawyers and judges across Virginia).