When it comes to bad weather driving, many people likely think that it is during the winter months that are the most dangerous since snow, ice, and other wintery weather conditions make the roads perilous. However, national statistics reveal that it is actually the months between May and September that have the highest number of people killed in car accidents.
At Shapiro, Appleton & Washburn, we have represented countless number of car accident victims in our more than three decades of advocating for clients. Many of these crashes occur in the summer months. If you or a family member has been injured in a crash, contact our office to find out what your legal options may be. In the meantime, as we head into summer, the following is a brief overview of why summer driving can be so dangerous and how you and your family can stay safe.
Why Is Summer Driving More Dangerous?
There are several factors that make driving during the summer months riskier than the rest of the year. These factors include:
Roads are busier: The most basic fact for the increased risk in crashes during the summer months is that there are more people on the roads during the summer months than other times during the year. Summer is a big family travel time, with school out and many people who work taking their vacations during the summer months. Even if a family is not going on a long-distance trip, many take day trips and outings, both during the week and on weekends. Warmer weather also means an increase in the types of vehicles on the roads, including motorcycles, bicycles, and RVs. There are also more pedestrians and runners who drivers also need to remember to share the roads with.
More teen drivers: Since school is out, this also means additional hours of the day that teen drivers may be operating vehicles. Many teens are either out with friends or they may be traveling to and from their summer jobs. Teen drivers are also more at risk of being involved in auto accidents. This is due to several factors, including lack of experience or being engaged in distracted driving behaviors. In fact, each year, safety advocates designate the time between Memorial Day and Labor Day at the "100 Deadliest Days of Summer."
Alcohol: Summer months also mean more parties, cookouts, and holiday celebrations. Many of these gatherings involve the consumption of alcohol. Although the majority of Americans are well aware of the dangers of drinking and driving, the tragic truth is that far too many people still choose to get behind the wheel of a vehicle even if they have been drinking.
Construction zones: With warmer weather also comes road construction. It is almost impossible to repair and build new roads and infrastructure during the winter months, so the majority of road work takes place during the warmer weather. But construction zones can be confusing to drivers trying to navigate through changing traffic patterns and construction crews and equipment.
High temperature: The summer months also mean an increase in heat and this heat often leads to vehicle issues, such as engines overheating and tire blowouts. When these incidents occur on the road, a sudden broken-down vehicle in the middle of the highway or out-of-control car with a blown tire can be deadly.
Let a Virginia Beach Car Accident Lawyer Help
Car crash victims often suffer from injuries that require a long-term recovery process. This often involves high medical expenses, as well as lost wages from work, and pain and suffering. And it is not uncommon for victims to suffer life-long damage from these injuries.
Insurance companies will often try to pressure car crash victims to settle their claims quickly and for much less than what the victim deserves. That is why it is critical to contact a skilled Virginia personal injury attorney immediately following a collision for advice and direction. If you have been injured in a crash, call Shapiro, Appleton & Washburn to schedule a free and confidential case evaluation and find out what type of financial compensation you may be entitled to.
For more information, download our free guide to car crash injuries in Virginia.
RELATED CONTENT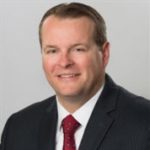 An experienced personal injury attorney with dual licensure in Virginia and North Carolina, Eric Washburn received a B.B.A. in Finance from James Madison University—initially worked in the information technology field before obtaining his law degree from Thomas M. Cooley Law School in Lansing, Michigan. Once an Assistant Commonwealth's Attorney in Danville, Va., Eric has been recognized by Super Lawyers Magazine as a "Rising Star" Super Lawyer in Virginia since 2014.