It is not uncommon for people who are injured in accidents caused by another party to put off speaking with a personal injury attorney. One of the most common reasons is that they are overwhelmed by the whole experience – the trauma of the accident, the pain and treatments for their injuries, trying to recuperate, and then just not wanting to deal with all the legalities and red tape that is involved with insurance companies and civil lawsuits. Unfortunately, many of these victims end up realizing that putting off speaking with an attorney actually prolongs the process even more.
If you have been injured in an accident, consider speaking with one of the Virginia personal injury attorneys at Shapiro, Appleton & Washburn to see what your legal options may be.
It is important you contact an attorney as soon as possible in order to retain your right to pursue damages for the injuries and losses you have suffered. The following are three issues that could put an end to any legal action you can take:
Statute of Limitations Has Expired
Virginia injury laws stipulate how long a victim has to file a lawsuit in civil court. This is known as the statute of limitations. Generally, accident victims have two years from the day of injury to file their claim. There are some exceptions where the statute of limitations could be extended, such as in situations where there was a delay in discovering the injury. There are also different rules for children. Your attorney can determine what the statute of limitations is in your case, but remember that in most situations, once the time has expired, so too has the window to file any legal action against the party responsible for the accident.
Settlement Agreement
Another issue that can stop an accident attorney from pursuing any legal action on your behalf is if you have already negotiated a settlement with the insurance company. If you have already signed off and accepted money from them, the case is considered resolved. Unfortunately, too many victims forget that the insurance company is in the business to make money and will never offer a settlement amount that will not benefit their company over the victim. There are also many different types of damages that a victim may not realize they are entitled to that would increase the total amount they deserve. An insurance company is not going to tell a victim what those damages are. Some of the losses a victim can be compensated for include:
Past, present, and future medical bills, including doctor visits, surgeries, hospitalizations, medications, physical therapy, and even travel to and from medical treatments.
Loss of income and benefits
Pain and suffering
Emotional anguish
Scarring
Disfigurement
Permanent disability
Contact Our Office Today
If you have suffered injuries in an accident caused by another party, do not try to negotiate your case on your own. In order to get the best possible outcome based on the circumstances of your case, contact a Virginia personal injury attorney to schedule a free and no-obligation case evaluation. At Shapiro, Appleton & Washburn, we are dedicated to helping injured clients obtain the compensation they deserve for their medical bills, lost income, and other losses their injuries have caused. Call 800-752-0042 today.
RELATED CONTENT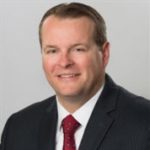 An experienced personal injury attorney with dual licensure in Virginia and North Carolina, Eric Washburn received a B.B.A. in Finance from James Madison University—initially worked in the information technology field before obtaining his law degree from Thomas M. Cooley Law School in Lansing, Michigan. Once an Assistant Commonwealth's Attorney in Danville, Va., Eric has been recognized by Super Lawyers Magazine as a "Rising Star" Super Lawyer in Virginia since 2014.