The National Council on Aging estimates that 10 percent of Americans who are older than 60 have fallen victim to some form of abuse or exploitation. The council lists the types of mistreatment experienced by older people as including physical, sexual and financial abuse; involuntarily and unhealthy confinement; passive neglect; willful deprivation; and financial exploitation.
While not all these problems occur in nursing homes, and not all nursing home residents are nearing or past retirement age, the council's assessment does give a sense of how pervasive mistreatment at long-term care facilities is. The National Center for Health Statistics counted 1.7 million nursing home beds in 2016. That would work out 170,000 residents being abused, neglected or otherwise mistreated.
LEARN MORE
Medicare Mandates Rights for Nursing Home Patients
Clearly, finding a safe and well-staffed nursing home for a parent or disabled loved one is a paramount concern. But even the best facilities can pose serious risks to a resident's personal health, mental and emotional well-being, and financial stability. A single malicious or neglectful person can cause serious harm, to say nothing of inconsistently enforced policies.
Recognizing this, the Centers for Medicare & Medicaid (CMS), which pays for most nursing home care, created the following list of legally enforceable rights and protections for patients to
Be free from discrimination
Be free from abuse and neglect
Exercise your rights as a U.S. citizen
Have your representative notified
Get proper medical care
Be treated with respect
Be free from restraints
Have protections against involuntary transfer or discharge
Participate in activities
Spend time with visitors
Form or participate in resident groups
Manage your money
Get information on services and fees
Get proper privacy, property, and living arrangements
Make complaints
CMS requires nursing homes to inform and remind patients—or their family members, when a patient is incapacitated—of these rights in writing. Further, each patient, or a family member or legal representative acting for the patient, must sign forms acknowledge that they have received and understood the notice of rights and protections.
The National Consumer Voice for Quality Long-Term Care has created an even more-extensive list of rights, which it organizes into the categories of
The Right to a Dignified Existence
The Right to Self-Determination
The Right to Be Fully Informed
The Right to Raise Grievances
The Right of Access (to, for example, family, medical records and a personal physician)
Rights Regarding Financial Affairs
The Right to Privacy
Rights During Discharge/Transfer
What to Do When a Nursing Home Patient's Rights Are Violated
Virginia's Office for Aging Services handles reports of fraud and abuse against elderly state residents. It is primarily responsible for investigating cases of abandonment and "any knowing, intentional or negligent act by a caregiver or any other person that causes harm or a serious risk of harm to a vulnerable adult." The office's website also directs visitors to resources for reporting on and recovering from identity theft and financial abuse.
Go here to find information about reporting problems at nursing homes through Medicare or Medicaid.
The important thing for patients and their family members to know is that state and federal systems exist for protecting elderly and disabled residents of long-term care facilities. Abuse, neglect and exploitation can also be brought to the attention of local police and referred to personal injury or wrongful death attorneys.
Medical and support staff at nursing homes have legal duties to protect residents from harm due to misdiagnoses, overmedication, excessive use of restraints, lack of supervision and assistance, and all kinds of unsafe conditions from trip hazards to violent patients. When those duties are not met, grounds for filing lawsuits to recover financial compensation and monetary damages exist. Such lawsuits are not easy to win, but they play an essential role in ensuring justice for victims and compelling nursing homes to provide better care to everyone.
One such case handled by our Virginia Beach-based personal injury law firm involved a nursing home patient who fell from her bed and shattered two bones in her lower leg. Surgical repair was not an option, and the injured leg was amputated below the knee,
Even though evidence clearly showed that staff had done too little to ensure the physical safety of our client, the company that operated the nursing home refused to settle claims. Finally, on the day before a jury trial was scheduled to start, the defendant company agreed to enter into arbitration. After far too long, our client and her family received $300,000, much of which would be used for ongoing care.
EJL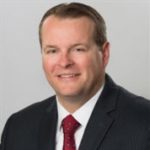 An experienced personal injury attorney with dual licensure in Virginia and North Carolina, Eric Washburn received a B.B.A. in Finance from James Madison University—initially worked in the information technology field before obtaining his law degree from Thomas M. Cooley Law School in Lansing, Michigan. Once an Assistant Commonwealth's Attorney in Danville, Va., Eric has been recognized by Super Lawyers Magazine as a "Rising Star" Super Lawyer in Virginia since 2014.