One of the most common types of injuries that accident victims sustain is fractured bones. In many cases, the bones heal quickly, and the victim is able to go back to their regular routine without the need for ongoing medical treatment or physical therapy. However, there are also many victims who have are not as fortunate and end up with complications that need to be medically addressed, as well as create difficulties in the victim's life. According to the American Academy of Orthopedic Surgeons (AAOS), there are about six million people who suffer fractured bones each year. At least 300,000 of those victims end up with complications that require additional treatments.
RELATED CONTENT
Although any broken bone can cause difficulty for the victim, when the bone is located in the ankle, foot, or leg, it can create an especially difficult situation. Our ankles, feet, and legs allow us to be mobile and just the inability to stand up on one foot or be able to stand up can result in additional losses for the victim, especially if the recovery time is extended.
Some of the more common types of accidents that we see here at our Virginia Beach personal injury law firm where victims have suffered fractures of the feet and ankles include:
Bicycle accidents
Car accidents
Motorcycle accidents
Pedestrian accidents
Truck accidents
Construction site accidents
Falls from a place of height
Falls down stairs
Slip and fall accidents
Sports accidents
A victim who has suffered an injury should seek medical attention immediately in order to determine the extent of the injury. It is not uncommon for a victim to not realize they have a fractured bone until hours after the incident when severe pain and swelling kick in. A doctor can determine if a bone has a fracture through X-rays and examination.
If the victim does have a broken foot or ankle, the cost for treatment can be substantial. Not only are the diagnostic tests expensive, but devices need for treatment, such as crutches, an orthopedic boot, wheelchair, etc., can be costly. There is also the possibility that the victim may need surgery in order to insert hardware, such as screws or pins, into the bone in order to keep it together so it can heal.
Recovery usually includes the victim keeping off the injured leg, which often means the victim is limited to what they are able to do, including working if their job requires them to be on their feet. It can also be difficult to get around if they are unable to drive while the injury heals or even get around their own home if there are stairs that must be maneuvered.
This all makes these types of fractures not only a painful experience but an expensive one. If the accident that caused the injury was caused by another party, then victims have the right to pursue damages in order to obtain compensation for medical expenses, loss of income, pain and suffering, and more.
Contact Our Office Today
If you or a loved one has suffered a fractured bone or another type of injury as a result of another party's negligent or reckless actions, contact a Virginia personal injury attorney from Shapiro & Appleton. Our firm has aggressively advocated for victims and their families for more than three decades and will fight to get you the compensation you deserve.
It is critical to remember that Virginia has placed a statute of limitations for how long victims have to file a claim for damages against those responsible for their injuries, so do not delay. Failure to file before that legal deadline could mean you lose any chance of ever filing your claim or getting justice against the person responsible for your or your loved one's injuries.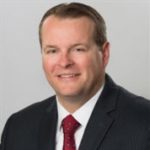 An experienced personal injury attorney with dual licensure in Virginia and North Carolina, Eric Washburn received a B.B.A. in Finance from James Madison University—initially worked in the information technology field before obtaining his law degree from Thomas M. Cooley Law School in Lansing, Michigan. Once an Assistant Commonwealth's Attorney in Danville, Va., Eric has been recognized by Super Lawyers Magazine as a "Rising Star" Super Lawyer in Virginia since 2014.