A federal appeals court decision in a case out of Tennessee could invalidate unjust statutory caps on punitive damages in many other states, including Virginia. My Virginia Beach-based personal injury and wrongful death attorneys would welcome that result.
LEARN MORE
According to the Chattanooga Times Free Press, the lawsuit involved a life insurance company's failure to pay benefits to the ex-wife and estranged children of a deceased man. Lower courts had twice ruled in favor of the plaintiff in the breach of contract case, and the original jury had awarded her $350,000 in actual damages, $87,500 in bad faith damages and $3 million in punitive damages.
The insurance company has been appealing its loss, pointing, in part, to a Tennessee law that took effect in 2011 that capped punitive damages awards at the greater of $500,000 or two times the compensatory damages.
The Sixth Circuit panel ruled 2-1 in Lindenberg v. Jackson National Life Insurance Company that the Tennessee legislature had no authority to cap punitive damages awards. The judges reasoned that the state's constitution, North Carolina's state constitution and common law, make the award of punitive damages subject to a finding of fact by jurors. In other words, a law does not suffice to disempower a civil trial jury when it comes to deciding the amount of punitive damages that a defendant owes a plaintiff.
It also matters that the federal appeals court cited more than one state's fundamental rules. This gives personal injury and wrongful death attorneys outside of Tennessee a possible — and plausible — argument for claiming no state's punitive damage cap can withstand constitutional review.
In Virginia, one of the relevant laws is section 8.01-38.1 of the state code, which states (with emphasis)
In any action accruing on or after July 1, 1988, including an action for medical malpractice under Chapter 21.1 (§ 8.01-581.1 et seq.), the total amount awarded for punitive damages against all defendants found to be liable shall be determined by the trier of fact. In no event shall the total amount awarded for punitive damages exceed $350,000. The jury shall not be advised of the limitation prescribed by this section. However, if a jury returns a verdict for punitive damages in excess of the maximum amount specified in this section, the judge shall reduce the award and enter judgment for such damages in the maximum amount provided by this section.
Subsequent legislation allows Virginia juries in cases that do not involve medical malpractice to award punitive damages of up to three times the compensatory damages, but judges still have the power to lower awards to the cap. This must end, especially in light the language in the Virginia State Constitution that reads, "In controversies respecting property, and in suits between man and man, trial by jury is preferable to any other, and ought to be held sacred." The finding that Tennessee's cap on punitive damages awarded by a jury is unconstitutional surely extends to arguing that Virginia's cap violates the dictate to hold jury decisions sacred.
EJL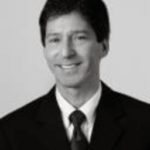 Rick Shapiro has practiced personal injury law for over 30 years in Virginia, North Carolina, and throughout the Southeastern United States. He is a Board Certified Civil Trial Advocate by the National Board of Trial Advocacy (ABA Accredited) and has litigated injury cases throughout the eastern United States, including wrongful death, trucking, faulty products, railroad, and medical negligence claims. His success in and out of the courtroom is a big reason why he was named 2019 "Lawyer of the Year" in railroad law in U.S. News & World Report's Best Lawyers publication (Norfolk, VA area), and he has been named a "Best Lawyer" and "Super Lawyer" by those peer-reviewed organizations for many years. Rick was also named a "Leader in the Law, Class of 2022" by Virginia Lawyers Weekly (total of 33 statewide honorees consisting of lawyers and judges across Virginia).