2018 was a big year for civil justice (and injustice). This top-10 lists highlights massive jury verdicts, including multi-million dollar pending lawsuits and verdicts in the field of personal injury, faulty products, dangerous medical devices, toxic substances, and other civil wrongs involving corporate giants Johnson & Johnson, Monsanto, GM, and other titans of industry.  The list also features the most tantalizing civil lawsuits against President Donald Trump, the Trump family & Russia.
This is Legal Examiner's annual compilation of the 10 most important civil cases of 2018, created by Virginia Beach, VA attorney-author Richard N. (Rick) Shapiro and his research assistants. This year-end compilation has become a tradition  and provided by Rick and his team for Legal Examiner since 2012.
In Part I, below, we countdown from 10 through 6 of the top ten civil justice stories. To see Part II (i.e. the top 5 civil justice stories), click here.
Pelvic Mesh: North Carolina Couple Awarded $68 Million at Trial
Why It's Big:

Thousands of lawsuits have been filed against the manufacturers of pelvic mesh implants devices and juries have often sided with the injured plaintiffs by delivering huge compensatory personal injury awards and demanding large companies pay millions out in punitive damages to punish the wrongdoer.

What We Learned:

A husband and wife residing in Raleigh, North Carolina (NC) endured years of pain and hardship from these defective pelvic mesh devices. The wife endured terrible pain from the implanted device, but the husband also had a claim for the interference with their sexual relationship (loss of consortium) due to her ongoing pain.  The jury determined that the medical devices were faulty, and that the Raleigh, NC couple was never adequately informed of the risks associated with these devices. This is a big reason why the NC couple received $33 million in faulty medical device compensatory damages and $35 million in punitive damages from the New Jersey jury.

Dig Deeper:
Monsanto Ordered to Pay $289 Million Due to Cancerous, Toxic Effects of Roundup
Why It's Big:

A jury found, unanimously, that Monsanto's glyphosate-based Roundup weed killer directly caused a California man's deadly cancer and that Monsanto failed to warn of this serious health hazard. Furthermore, the jury found that Monsanto acted with "malice, oppression or fraud and should be punished for its conduct."

What We Learned:

During trial, internal company emails were brought to light indicating that Monsanto representatives ghost-wrote portions of scientific articles that would declare there was no link between Roundup's active ingredient glyphosate and the development of cancer. The jury also found Monsanto knew about Roundup's carcinogenicity but hid its dangers from the public, which is why they awarded $250 million in punitive damages. One of the "giant slayer" trial attorneys is Timothy Litzenburg, with the Miller Firm, based in Orange, Virginia, a small town with a population under 5,000. "I hope my kids say to me in 20 years, I can't believe you used that weed spray on your crops, just like how I can't believe my parents smoked cigarettes on planes," he said.

Dig Deeper:
Settlement Reached in Stryker Hip Replacement Litigation
Why It's Big:

This is another large, multi-district settlement associated with defective hip implant devices.  Hip replacements, when working properly, can be life-changing for recipients, and hundreds of millions of dollars are being made by the device manufacturers.   But these hip replacement devices have been plagued by defects.  This new batch of defective hip replacement devices share many similarities to Stryker's Rejuvenate modular-neck device, which had product defects that previously resulted in more than $1 billion being paid out in settlements and jury awards to injured claimants.

What We Learned:

The devices involved in this settlement relied on cobalt and titanium. Constant wear and tear between these two materials caused fretting and corrosion which produced the release of toxic metal particles into the surrounding tissues of the hip and bodily injury in its users, causing new huge health problems that often eclipsed the original arthritic hip condition for which the defective medical devices were implanted to correct.  This settlement amount was not announced, due to a confidentiality agreement, but we assume the manufacturer is paying out hundreds of millions, yet again.

Dig Deeper:
GM Agrees to Pay $120 Million to Settle Faulty Ignition Switch Claims
Why It's Big:

This continues the massive payout by GM over these faulty ignition switches. GM has already paid more than $2.5 billion in penalties and settlements for the faulty switches.

What We Learned:

The consent judgment entered with the State of NY requires GM to instruct its dealers that all recall repairs must be completed before selling a certified, pre-owned vehicle in the United States.  The dangerous product defect allowed the ignition switches to move from the "Run" position to the "Accessory" or "Off" position in certain conditions.  The State AGs who filed suit against GM alleged that personnel were aware of the faulty ignition switch problem as early as 2004, but they decided it wasn't a safety concern and GM wrongfully delayed initiating any recalls.
The Trump Trilogy: Three High Profile Civil Cases Pending Against President Trump
Case No. 1 – New York Claims Trump Foundation Violated the Law

Why It's Big:

The lawsuit not only names President Trump, but two of his children, Ivanka and Eric Trump.

What We Learned:

New York filed this lawsuit after a two-year investigation into the Trump Foundation and revelations that President Trump and his family improperly used the charity to settle business disputes and to bolster Trump's campaign, even implicating the foundation in a 2016 political fund-raiser in Iowa.

Dig Deeper:
Case No. 2 – DNC Takes Legal Action Against Trump's Family, WikiLeaks, and Russia

Why It's Big:

This New York lawsuit has been hovering under the radar during 2018 but may help bring additional evidence to light concerning the incestuous relationship between members of the Trump 2016 President Campaign, Wikileaks, and the Russian government. Why should the DNC be complaining about illegal hacking of their internal email?  Perhaps because they think it may have turned the tide during the 2016 presidential election.
What We Learned:

The DNC claims that there is a longstanding relationship between the Trump family and Russia, dating back as early as the 1980s and this long-running relationship provided "fertile ground for a conspiracy."

Dig Deeper:
Case No. 3 – DC and Maryland Take on Trump Over Emoluments Clause of the U.S. Constitution

Why It's Big:

A decision against Trump in this case would provide a clear, irrefutable determination that President Trump has violated the U.S. Constitution by receiving "value" from foreign governments at Trump real estate properties since his election.

What We Learned:

The Emoluments Clause of the U.S. Constitution bars any president from personally profiting from his dealings with foreign governments — or even U.S. state governments. The presence of Trump Hotel in Washington, D.C., and the President's refusal to disassociate and divest himself from his business enterprises, had created a viable legal claim that the President is violating the Constitution.

Dig Deeper:
Coming Soon…
The Top 5 Civil Justice Stories of 2018!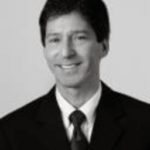 Rick Shapiro has practiced personal injury law for over 30 years in Virginia, North Carolina, and throughout the Southeastern United States. He is a Board Certified Civil Trial Advocate by the National Board of Trial Advocacy (ABA Accredited) and has litigated injury cases throughout the eastern United States, including wrongful death, trucking, faulty products, railroad, and medical negligence claims. His success in and out of the courtroom is a big reason why he was named 2019 "Lawyer of the Year" in railroad law in U.S. News & World Report's Best Lawyers publication (Norfolk, VA area), and he has been named a "Best Lawyer" and "Super Lawyer" by those peer-reviewed organizations for many years. Rick was also named a "Leader in the Law, Class of 2022" by Virginia Lawyers Weekly (total of 33 statewide honorees consisting of lawyers and judges across Virginia).