Any type of accident can cause personal injuries. The time it takes to recover from those injuries depends on the circumstances of the incident. Some injuries may sideline a victim for a few days or a week before they are able to resume normal activities, while other injuries are more serious and require extensive medical treatment and longer recovery time.
But there are other types of injuries that can forever change a victim's quality of life. These are legally referred to as catastrophic injuries. A catastrophic injury is one that has "direct and proximate consequences of which permanently prevent an individual from performing any gainful work."
Catastrophic injuries can leave victims with life-altering effects that cause long-term or permanent damage. Victims can be left with conditions such as permanent brain damage or paralysis that require life-long medical and other care. In these cases, a Virginia personal injury attorney can help the victim and their families obtain these future damages from the party or parties responsible for the incident where the injuries were sustained.
What Are the Impacts of Catastrophic Injuries?
When a victim sustains a catastrophic injury, not only are their lives impacted, but those of their family members are also often impacted, as well. It is not uncommon for a victim who has sustained a devastating injury to need a family member to help care for them. This could mean that a family member is forced to quit their job or take a leave of absence. Another option for families in this situation is to hire a full-time healthcare aide to stay with the victim while family members are at work. Either of these choices can have a major impact on a family's finances.
Catastrophic injuries are classified in different categories, including:
Cognitive: These injuries are a result of brain damage which can impact the victim's ability to work, speak, or even remember information or events that occur.
Physical: Some of the more common physical catastrophic injuries include amputations, burns, fractures, loss of motor functions, organ damage, and tissue damage
Spinal cord: Catastrophic injury to the spinal cord usually results in some permanent limitations to the victim's mobility.
How Do Catastrophic Injuries Occur?
There are many different events that can result in catastrophic injuries, including:
Truck accidents
Motorcycle accidents
Pedestrian accidents
Bicycle accidents
Slip and fall accidents
Premises liability accidents
Construction accidents
Defective products
Medical malpractice
Work injury
Many of these accidents are the result of negligence or recklessness by another party. If a victim suffered a catastrophic injury in a car crash caused by another driver, then that driver would be liable for all the damages the victim has and will suffer. If a catastrophic injury victim was hurt in a premises liability accident, then the property owner could be held liable for the victims' losses. No matter how the victim was injured, a Virginia personal injury attorney can help that victim pursue an injury lawsuit against the responsible party.
Contact Our Office Today
If you or a loved one has suffered a catastrophic injury as a result of another party's negligent or reckless actions, contact a Virginia personal injury attorney from Shapiro, Appleton & Washburn. Our firm has aggressively advocated for victims and their families for more than three decades and will fight to get you the compensation you deserve.
It is critical to remember that Virginia has placed a statute of limitation on how long victims have to file a claim for damages against those responsible for their injuries, so do not delay. Failure to file before that legal deadline could mean you lose any chance of ever filing your claim or getting financial justice against the party responsible for your or your loved one's injuries.
Contact our office today at 800-752-0042 to set up a free and confidential case evaluation with one of our dedicated Virginia accident attorneys.
RELATED CONTENT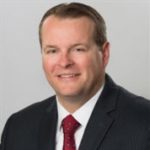 An experienced personal injury attorney with dual licensure in Virginia and North Carolina, Eric Washburn received a B.B.A. in Finance from James Madison University—initially worked in the information technology field before obtaining his law degree from Thomas M. Cooley Law School in Lansing, Michigan. Once an Assistant Commonwealth's Attorney in Danville, Va., Eric has been recognized by Super Lawyers Magazine as a "Rising Star" Super Lawyer in Virginia since 2014.