Trip, slip-and-fall accidents are unexpected and often lead to injuries that can be debilitating, painful, and even life-altering. If you or a family member were injured in a Virginiatrip, slip-and-fall accident, it is important to know the laws regarding liability and the potential avenues for pursuing financial compensation. 
What legal redress is available if I was injured on someone else's property?
If you were injured at a business or at another person's property, the skilled Virginia business premises liability attorneys at Shapiro, Washburn & Sharp can ensure you understand the laws surrounding your claim and make a genuine difference in your pursuit of justice. Call us today to schedule your free consultation. 
Understanding Slip-and-Fall Accidents
A trip, slip-and-fall accident is a type of personal injury accident that happens when one person falls, trips, or slips on another's property due to hazardous conditions. These accidents are most commonly caused by uneven surfaces, wet floors, broken handrails, insufficient lighting, unmarked hazards, and unattended debris. Slip-and-fall accidents can lead to a wide variety of injuries, from small cuts and bruises to broken bones, spinal cord damage, and serious brain or head injuries. They can occur anywhere, from public places like sidewalks, shopping malls, and restaurants to private residences.
Liability in Slip-and-Fall Accidents
Proving liability in slip-and-fall accident cases can be complicated since numerous factors must be taken into account. In Virginia, property owners have an obligation to maintain their premises in a reasonably safe condition for visitors. In that same vein, visitors have an obligation to exercise due care and be mindful of their surroundings. In order to prove liability, the elements that need to be considered are:
Business Property Owner's Duty:

Whether commercial or residential, property owners have a duty to maintain their premises in a reasonably safe condition that is free from dangers. This includes business owners performing routine inspections, addressing any potential hazards in a timely fashion, and when necessary, supplying ample warning signs. If a business/property owner violated their duty of care, the injured party could have a valid property/premises liability case.

Visitor's Status:

Virginia law classifies business property visitors into three primary groups: invitees, licensees, and trespassers. The level of duty a property owner owes to a visitor depends on their status. The greatest duty of care is owed to invitees. The next greatest level is owed to licensees, and then,

trespassers, who are afforded the most minimal legal protections in the event of an injury

.

Notice of Dangerous Condition:

To successfully prove liability, it must be established that the business property owner was aware of or should have been aware of the dangerous condition that caused the accident. This can be accomplished through the use of various forms of evidence including eyewitness testimony, surveillance footage, and maintenance logs.
Pursuing Compensation For a Slip-and-Fall Accident
If you were injured in a Virginia trip, slip-and-fall accident, you could be entitled to recover your damages. Important steps to take after a premises liability accident include:
Seek Prompt Medical Care:

Your health is your main priority. Seek immediate medical attention, even if you think your injuries are insignificant. Some injuries are not immediately apparent but worsen considerably over time.

Document the Scene:

If you are physically able to do so, take videos or pictures of the scene, paying particular attention to the dangerous condition that caused your accident. You should also write down the name and contact details of any witnesses.  

Report Your Accident:

Always report your accident to the person in charge or to the business or property owner themselves. Make sure that a written accident report is filed and get a copy for your personal records.  

Consult a Lawyer:

Consulting with an experienced Virginia business premises liability lawyer will ensure your rights are protected and give you your best chance at collecting maximum compensation. A skilled attorney will be able to evaluate your case, collect important evidence, and guide you smoothly through the personal injury process.

Keep Records:

Keep any and all paperwork related to your slip-and-fall accident, like medical bills, medical records, and receipts for prescription medicines, as well as any correspondence with the property owner or the insurance company. 

File a Personal Injury Claim:

Your lawyer can help you bring a personal injury claim against the liable party, thereby initiating the legal process of pursuing financial compensation for your injuries, medical bills, lost earnings, and pain and suffering.
Talk to an Experienced Attorney
Business/premises liability accidents are fraught with serious financial, emotional, and physical implications. Understanding business property liability and the process of pursuing compensation is paramount to safeguarding your rights and obtaining appropriate compensation for your damages. 
If you were harmed in a trip, slip-and-fall accident, speak with a reputable Virginia business property-premises liability lawyer at Shapiro, Washburn & Sharp as soon as possible. Their dedication to client advocacy and decades of experience will ensure you get the legal support you need to handle the intricacies of your case and seek just compensation for your injuries. Call us today at (833) 997-1774 or reach out through our simple online inquiry form to schedule your free and confidential consultation.
Related Content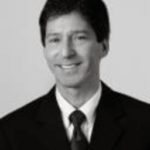 Rick Shapiro has practiced personal injury law for over 30 years in Virginia, North Carolina, and throughout the Southeastern United States. He is a Board Certified Civil Trial Advocate by the National Board of Trial Advocacy (ABA Accredited) and has litigated injury cases throughout the eastern United States, including wrongful death, trucking, faulty products, railroad, and medical negligence claims. His success in and out of the courtroom is a big reason why he was named 2019 "Lawyer of the Year" in railroad law in U.S. News & World Report's Best Lawyers publication (Norfolk, VA area), and he has been named a "Best Lawyer" and "Super Lawyer" by those peer-reviewed organizations for many years. Rick was also named a "Leader in the Law, Class of 2022" by Virginia Lawyers Weekly (total of 33 statewide honorees consisting of lawyers and judges across Virginia). In September 2023, Rick was selected as a recipient of the National Board of Trial Advocacy (NBTA) 2023 President's Award. Although many nominations were submitted from across the country, Rick was just one of eight attorneys chosen by the prestigious National Board which certifies civil trial attorneys across the U.S.