Dogs are known as "man's best friend," but sometimes they can also be man's worst enemy. Dog bites are a huge problem in America, and pose a serious, albeit easily preventable, health risk.
According to the Center for Disease Control and Prevention (CDC), over 4 million people a year suffer from dog bites. Twenty percent of these bites require immediate medical attention, and about 31,000 people a year undergo reconstructive surgery to fix damage done by dog bites. Children, adult men, and people that own dogs are especially at risk for dog bites, although anyone can be attacked.
Some safety tips for parents include adopting only non-aggressive dogs that get along with everyone in the family, and who are spayed or neutered (this tends to lower aggressive tendencies). Once the animal is in the home, don't play aggressive games with it, train it well, and make sure it is never left alone with infants or very young children.
Safety tips for children include:
Do not approach an unfamiliar dog.

Do not run from a dog or scream.

Remain motionless (e.g., "be still like a tree") when approached by an unfamiliar dog.

If knocked over by a dog, roll into a ball and lie still (e.g., "be still like a log").

Do not play with a dog unless supervised by an adult.

Immediately report stray dogs or dogs displaying unusual behavior to an adult.

Avoid direct eye contact with a dog.

Do not disturb a dog that is sleeping, eating, or caring for puppies.

Do not pet a dog without allowing it to see and sniff you first.
While some areas of Virginia have leash laws, most rural areas do not. In areas that do not have leash laws, the law states that the dog's owner is responsible if he has knowledge or should have known that his dog might pose a danger.
The recent case involving Michael Vick, surrounding the issue of dog-fighting, shows that many people still breed animals for the purpose of being aggressive. Therefore, it is very important that you are cautious around animals you don't know, and don't provoke animals that you do know.
Dogs can be wonderful creatures, but they can be dangerous if provoked, so do your best not to provoke them, and to treat them with respect, and you should be safe.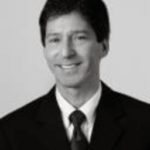 Rick Shapiro has practiced personal injury law for over two decades in Virginia, North Carolina, and throughout the Southeastern United States. He is a Board Certified Civil Trial Advocate by the National Board of Trial Advocacy (ABA Accredited) and has litigated injury cases throughout the eastern United States, including wrongful death, trucking, faulty products, railroad and medical negligence claims. His success in and out of the court room is a big reason why he was named 2019 "Lawyer of the Year" in railroad law in U.S. News & World Report's Best Lawyers publication (Norfolk, VA area), and he has been named a "Best Lawyer" and "Super Lawyer" by those peer reviewed organizations for many years.