When a patient goes to the doctor, they expect that he or she has diligently completed the education and training required to get their medical license. It is critical for a doctor to be able to take the symptoms that a patient is having, understand what diagnostic tests are needed, diagnose the condition the patient has, and provide the necessary treatment to help the patient heal.
In some cases, it may take numerous diagnostic tests before the physician is able to determine an accurate diagnosis. Unfortunately, there are cases where the doctor diagnosis the patient's condition incorrectly. Each year, an estimated 100,000 people in the United States die or are permanently disabled due to a diagnosis that was either missed or delayed. Research from Johns Hopkins University in Maryland has identified the three major disease categories — infections, vascular events, and cancers — that are most frequently linked to serious and life-threatening diagnostic errors.
While not all of these situations are a result of negligence, in the cases where there is a failure on the physician's part, the patient may be able to sue for medical malpractice.
Proving Medical Malpractice
While doctors and other medical professionals are not expected to be perfect, they are expected to provide reasonably skilled medical treatment for their patients. When a diagnostic error is made, it may be difficult to prove that it was made out of negligence. This is why victims should seek out the help of a medical malpractice attorney who is experienced and skilled in this area of law.
In order to be successful in a malpractice lawsuit, an attorney must prove the following elements exist:
A doctor/patient relationship existed.
The doctor provided treatment that failed to meet the medical standard of care. Medical standard of care is what another doctor with a similar background, age, training, and experience would have provided under similar circumstances.
The doctor's failure to provide quality care caused harm to the patient.
The patient suffered damages (losses) as a result of that harm.
Some examples of the most frequent types of diagnostic errors that result in harm to patients and malpractice lawsuits include:
Failure to take and consider the patient's full medical history.
Failure to order the appropriate diagnostic tests.
Failure to pay attention to the patient's symptoms and/or test results.
Failure to properly interpret the patient's medical tests.
Failure to refer the patient to an appropriate specialist for treatment of the medical condition they are suffering from.
Have You Been a Victim of Medical Malpractice?
Our Virginia personal injury law firm has successfully represented many victims who were seriously injured by surgical and medical errors made by the very people who were supposed to heal them. Our malpractice attorneys have also fought for the families of victims who died from those medical mistakes.
Many of the injuries sustained through medical errors often result in long-term recovery for the patient and not only involves increased medical costs and loss of income but also increased pain and personal losses for the victim. Anyone who has suffered injuries from a preventable medical error should contact a skilled Virginia malpractice attorney to discuss what legal options they may have.
RELATED CONTENT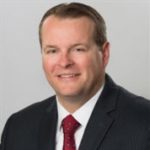 An experienced personal injury attorney with dual licensure in Virginia and North Carolina, Eric Washburn received a B.B.A. in Finance from James Madison University—initially worked in the information technology field before obtaining his law degree from Thomas M. Cooley Law School in Lansing, Michigan. Once an Assistant Commonwealth's Attorney in Danville, Va., Eric has been recognized by Super Lawyers Magazine as a "Rising Star" Super Lawyer in Virginia since 2014.