May is Motorcycle Safety Month, so it's a good time to discuss why riders should always wear helmets. According to the national statistics, more than 5,000 people are killed each year in motorcycle accidents. Thousands more are seriously injured, many of those victims left with permanent disabilities.
Out of all the safety precautions a rider can take, wearing a DO-approved helmet is the most critical. Tragically, many riders either choose not to wear a helmet (if their state does not require) or choose "fashionable" helmets instead of DOT-approved.
According to data collected by the National Highway Traffic Safety Administration (NHTSA), in one year, motorcycle helmets prevented the deaths of 1,172 riders. In that same year, the NHTSA estimates that another 740 riders who died in motorcycle crashes would have survived the crash if they had been wearing helmets.
The following are some of the factors riders should be aware of:
More than 80 percent of motorcycle accidents end in death or injury
Wearing a helmet reduces the risk of death for a rider by 30 percent
Head injuries are the leading cause of death in motorcycle accidents
Helmets are the most important way to avoid head and neck injuries
Motorcyclists who do not wear helmets are 40 percent more likely to die from a head injury
Motorcycle accident victims who were wearing helmets have lower hospital expenses than those victims who were not wearing helmets
Helmet Parts
Motorcycle helmets are designed in order to protect the head and face in the event the wearer of the helmet is involved in a motorcycle crash. The four main parts of a helmet are:
Outer shell: A helmet's outer shell is made of durable material that compresses when it comets into contracts with a hard surface. This allows the helmet to diffuse force from an impact before that force can impact the victim's head.
Absorbing liner: This part of the helmet is made of polystyrene, a cushion-like material. This material absorbs the impact if the wearer hits their head.
Padding: Padding is the material that is right next to the wearer's head, providing comfort.
Retention system: The retention system of a helmet is the chin strap. The function of the chin strap is to keep the helmet securely in place in the event of a crash.
How to Select the Right Helmet for You
When it comes to selecting a helmet, it is important that riders choose comfort and safety over "coolness." There are several different styles of helmets to choose from:
Full-face: Full-face helmets offer the most protection to riders because they cover the entire face and chin.
Three-quarter open face: These helmets protect the rider's head, but they do not offer the face any protection. If a rider chooses this type of helmet, they should also wear either a face protector or googles.
Half helmet: Half helmets are also referred to as "shorties." This style of helmet offers the least amount of protection. They are also more prone to come off the rider's head during a crash.
Call Our Office Today
Some of the most frequent injuries that clients of a Virginia motorcycle accident attorney suffer include brain injuries, broken bones, paralysis, and spinal trauma. Our accident attorneys understand that the injuries motorcycle accident victims sustain often leave them with permanent disabilities that not only create physical limitations but also result in significant financial losses.
If you or a loved one were injured in a motorcycle accident this year, it is critical not to delay contacting the legal team at Shapiro, Appleton & Washburn because Virginia injury laws have strict rules regarding how long you have to file your personal injury claim. If the statute of limitations expires, you will be unable to collect financial damages for any medical expenses, loss of income, pain and suffering, or any other losses you or your family may be entitled to.
RELATED CONTENT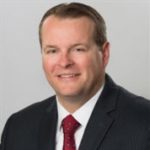 An experienced personal injury attorney with dual licensure in Virginia and North Carolina, Eric Washburn received a B.B.A. in Finance from James Madison University—initially worked in the information technology field before obtaining his law degree from Thomas M. Cooley Law School in Lansing, Michigan. Once an Assistant Commonwealth's Attorney in Danville, Va., Eric has been recognized by Super Lawyers Magazine as a "Rising Star" Super Lawyer in Virginia since 2014.