Over the past several years, there have been more than 42 million vehicles recalled that were equipped with 52 million defective Takata airbags, that affected at least a dozen vehicle brands. The defective airbags could explode potentially send shrapnel into the face and body of both the driver and front-seat passenger. At least 24 people have been killed and more than 250 other victims injured by the defective airbags. The explosions were caused by ammonium nitrate that Takata used to fill the airbags.
RELATED CONTENT
But now, there is a new danger for vehicle owners totally unrelated to previous massive recalls. And this danger is responsible for the death of at least one victim. A recall has been issued for 1.4 million front driver inflators. The vehicles affected include more than 116,000 BMW 3-Series cars from the 1999 to 2001 model years. BMW is recommending that people stop driving certain 1999 323i and 328i sedans made from July of 1998 through January of 1999 and the company is warning the almost 10,000 owners to park their vehicles immediately. The recall also involves certain Audi, Honda, Toyota and Mitsubishi vehicles made from 1995 to 2000.
The issue again involves the airbags exploding and hurling shrapnel at occupants in the vehicle. However, these bags don't use ammonium nitrate. Vehicle owners are also being warned that these airbags may not inflate in the event of a crash.
The BMW recalls come after a BMW driver in Australia was fatally injured by shrapnel hurled by the driver's side airbag. The company also reported another driver in Australia and another in Cyprus were injured when they were hit with shrapnel from exploding driver-side airbags.
Takata Settlement
In January 2016, Takata agreed to plead guilty to criminal wrongdoing and pay $1 billion in order to resolve a Department of Justice complaint. As part of that settlement, Takata agreed to establish two restitution funds. One fund – for $850 million – compensates automakers for all the recalls. The other fund – for $125 million – is to compensate victims who were injured by the airbags and have not yet settled their cases. Both funds are independently administered.
Takata filed for bankruptcy in 2017 and was later acquired by Key Safety System.
Contact a Virginia Personal Injury Attorney
If you have been injured by a defective or dangerous product, contact a Virginia defective product attorney to discuss what legal recourse you may have. You may be entitled to financial compensation for any losses you have suffered, such as medical expenses and lost wages, as well as compensation for the pain your injuries have caused.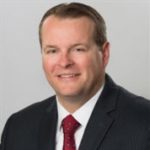 An experienced personal injury attorney with dual licensure in Virginia and North Carolina, Eric Washburn received a B.B.A. in Finance from James Madison University—initially worked in the information technology field before obtaining his law degree from Thomas M. Cooley Law School in Lansing, Michigan. Once an Assistant Commonwealth's Attorney in Danville, Va., Eric has been recognized by Super Lawyers Magazine as a "Rising Star" Super Lawyer in Virginia since 2014.