A three-year-old boy in Florida suffered pelvic fractures while jumping at a trampoline park in Tampa, Florida last week. The injuries and accident have raised new questions about the safety of trampolines for young children.
The mother told the media that her three-year-old son broke his thigh bone in late June when he was bouncing on a trampoline at Sky Zone trampoline park in Tampa. 
The woman warned people on social media to not allow their young children to use trampolines. According to an orthopedic surgeon friend of hers, the repetitive pressure of jumping could have caused the child's fracture. The doctor has said that repetitive jumping and bouncing can lead to bone injuries in young children.
Doctors had to put the child in a hip spica cast for six weeks, and he will have to wear diapers again for that time.
The woman reported that the child cannot leave the home except for going to the doctor, and the child is traumatized because he cannot be active for weeks. He also is only able to get a few hours of sleep per night because he has nightmares from the accident.
According to the American Academy of Orthopedic Surgeons, children who are under six should not be on trampolines. The group noted that ER visits for trampoline park users have gone up from 581 in 2010 to 6950 in 2014. Home trampoline injuries account for many of the injuries, but park injuries have gone up significantly.
Our View
While trampoline parks sound like a fun activity for children, our personal injury attorneys want to remind all parents that medical experts advise that no child under the age of six should use a trampoline. Children under the age of six still have fragile bones, and the repetitive jumping can lead to fractures. 
The parents of the child injured in the above story have noted that many trampoline parks actually advertise specifically to parents of toddlers. It is clear that toddlers should never use trampolines as they can lead to serious personal injury.
Given the fact that medical experts advise against children under six using trampoline parks, it is possible that the trampoline park in this story could be liable for the child's serious personal injuries. Our Virginia and North Carolina personal injury attorneys would advise this couple to seek legal representation to determine if they have a possible case. They could be entitled to compensation for their child's pain, suffering and medical costs.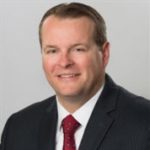 An experienced personal injury attorney with dual licensure in Virginia and North Carolina, Eric Washburn received a B.B.A. in Finance from James Madison University—initially worked in the information technology field before obtaining his law degree from Thomas M. Cooley Law School in Lansing, Michigan. Once an Assistant Commonwealth's Attorney in Danville, Va., Eric has been recognized by Super Lawyers Magazine as a "Rising Star" Super Lawyer in Virginia since 2014.