The online legal dictionary maintained by the Cornell Law School defines respondeat superior as "a legal doctrine, most commonly used in tort [i.e., civil lawsuits and insurance claims arising from personal injuries or wrongful death], that holds an employer or principal legally responsible for the wrongful acts of an employee or agent, if such acts occur within the scope of the employment or agency."
The Latin phrase translates as "Let the master answer," but legal actions that involve this principle are not limited to claims against a business or agency. As Wex notes, "Typically when respondeat superior is invoked, a plaintiff will look to hold both the employer and the employee liable."
North Carolina law and courts recognize the right of accident and malpractice victims to apply this theory, but several specific proofs of an employer's liability are required.
LEARN MORE
My North Carolina personal injury and wrongful death law firm colleagues and I most often invoke respondeat superior in cases involving accidents caused by commercial truck drivers. Doing so allows us to hold accountable the company that hired and entrusted a vehicle to a negligent or reckless driver.
Respondeat superior can also be applied to cases involving accidents at businesses, accidents at schools, medical malpractice, surgical errors and nursing home neglect and abuse. To succeed with such an argument requires doing extensive investigations and presenting strong evidence.
Section 640.42 of the North Carolina Civil Code specifies that the plaintiff in a personal injury or wrongful death case must establish all the following facts by a preponderance of the evidence (i.e., not beyond a reasonable doubt):
An injury or death occurred;
That harm resulted directly from a negligent or reckless act of an employee;
The negligent or reckless employee worked for the employer named as a defendant or, civil trial jargon, respondents;
The employer was negligent in some way in hiring, supervising, continuing to employ or assigning tasks to the employee; and
The employer had a general or specific duty to protect the injured or deceased person from harm.
Mostly, the last criterion can be satisfied just by showing that the plaintiff had a legal right to be in the location where the injury or death occurred. A customer usually has the right to enter a store, for instance. A driver or pedestrian usually has the right to be on or near a road.
The relevant statute and court interpretations further emphasize the need to show that an employee who harms someone was "incompetent." The reasons an employee might be incompetent to meet his or employer's duty to protect other people include
Improper or unsafe equipment
Insufficient training
Failure to enforce rules/inconsistent or lax supervision
History of unsafe job performance even if past errors did not inflict injuries or claim lives
Obvious physical or metal limitations that prevent the employee from performing tasks safely
This last type of incompetence can cover situations in which trucking companies allow drivers to operate vehicles while under the influence of alcohol or drugs. Slipping back into legalese, a personal injury and wrongful death attorney would describe this situation as negligent entrustment.
As a final note, understand that the plaintiff and his or her attorney bears responsibility for proving all the above facts. An employer has many possible defenses against a respondeat superior claim, so partnering with an experienced and dedicated personal injury or wrongful death attorney is strongly recommended.
EJL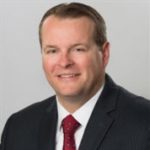 An experienced personal injury attorney with dual licensure in Virginia and North Carolina, Eric Washburn received a B.B.A. in Finance from James Madison University—initially worked in the information technology field before obtaining his law degree from Thomas M. Cooley Law School in Lansing, Michigan. Once an Assistant Commonwealth's Attorney in Danville, Va., Eric has been recognized by Super Lawyers Magazine as a "Rising Star" Super Lawyer in Virginia since 2014.