In a word, no. Explaining that you hit a batch of black ice or that you could not stop in time on snowy, slushy pavement will not get you out of a ticket or prevent you from settling insurance claims from people you hit and hurt.
Also, harbor no illusions that you can easily avoid crashing while driving in wintry conditions. The Federal Highway Administration in 2017 reported that
Each year, 24 percent of weather-related vehicle crashes occur on snowy, slushy or icy pavement and 15 percent happen during snowfall or sleet. Over 1,300 people are killed and more than 116,800 people are injured in vehicle crashes on snowy, slushy or icy pavement annually. Every year, nearly 900 people are killed and nearly 76,000 people are injured in vehicle crashes during snowfall or sleet.
LEARN MORE
Crashing due to losing control on slick pavement, in whiteout conditions or during high winds does not make a driver automatically liable, however. North Carolina courts and car insurance companies follow a rule called contributory negligence. Under this legal principle, a person who does anything to contribute to causing the accident in which they suffered injuries forfeits claims for compensation from someone who did even more to cause the accident.
My North Carolina car and truck crash victim attorneys have long argued that the contributory negligence rule is unjust and outdated. In fact, only four states still enforce it. (One of those out-of-step states is Virginia, where we also handle personal injury and wrongful death cases.)
The best way to avoid liability for a winter weather crash is, of course, staying off the roads until a storm clears and the ice, snow and sleet melt. When that is not an option, follow these best practices for winter driving:
Stay sober.
Clean your windshield and brush off your vehicle's roof, hood and trunk to make driving safer for everyone.
Switch on your headlights to increase your visibility to other drivers.
Increase the distance between your car and the vehicle in front of you.
Watch for pedestrians in the roadway.
Know to expect black ice from a few hours after nightfall until mid-morning, especially on bridges, overpasses and underpasses.
Stay calm and take your foot off the accelerator if you feel your tires losing traction or your car sliding.
Steer right if your car starts sliding right.
Steer left if your car starts sliding left.
Do not pump your brake pedal if your car has antilock brakes.
EJL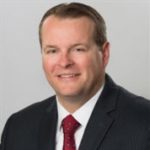 An experienced personal injury attorney with dual licensure in Virginia and North Carolina, Eric Washburn received a B.B.A. in Finance from James Madison University—initially worked in the information technology field before obtaining his law degree from Thomas M. Cooley Law School in Lansing, Michigan. Once an Assistant Commonwealth's Attorney in Danville, Va., Eric has been recognized by Super Lawyers Magazine as a "Rising Star" Super Lawyer in Virginia since 2014.