One of the most catastrophic injuries an accident victim can suffer is spinal cord injuries. These injuries are often life-threatening and usually leave the victim dealing with long-term, if not permanent, disabilities. If you or a loved one has suffered a spinal cord injury in an accident caused by the negligence of another party, consider contacting a North Carolina injury attorney to discuss what legal recourse you may have.
Types of Spinal Cord Injuries
Spinal cord injuries can happen as a result of a vehicle, motorcycle, pedestrian, bicycle, or premises liability accidents. Damage to any part of the spinal cord or the nerves surrounding it can cause permanent changes in ability, sensation, or strength in body areas below the location of the injury.
There are two definitions for the types of spinal cord injuries a victim may suffer. Paraplegia is when the victim's legs, pelvic area, and truck have been affected. Quadriplegia is when the upper body, including the hands and arms, have also been affected.
An incomplete spinal cord injury can leave the victim with varying degrees of loss of function and sensation, while complete injuries leave the victim with total loss of function and sensation. When a person has suffered a spinal cord injury, they may also face the following complications:
Cardiovascular issues, including high blood pressure;
Circulation problems, which can cause swelling of the extremities and low blood pressure;
Depression;
Diabetes;
Loss of bladder and/or bowel control;
Pressure sores, due to the loss of skin sensation;
Respiratory issues, which can increase the risk of lung problems, such as pneumonia; and
Sexual issues.
Spinal cord injuries not only have a devastating impact on a victim's physical and emotional health, the financial costs for medical and daily care can be astronomical. Although a victim's regular health insurance may pay for part of these expenses, there are many services and needs that victims are forced to pay for themselves. This is why accident victims should consult with a Carolinas injury attorney to find out how they can file a claim against the party or parties who are responsible for their injury. A personal injury lawsuit can help the victim obtain the necessary financial compensation which will help improve their quality of life.
Other Resources
In addition to legal resources, spinal cord victims and their families can obtain information and assistance from organizations that provide support services and advocacy for spinal cord injury victims. One of the largest in the country is the Christopher and Dana Reeve Foundation, which offers information on the latest medical treatments and can provide referrals to organizations that provide assistance in obtaining medical devices, making home and vehicle modifications, physical therapy, and caregiver support services.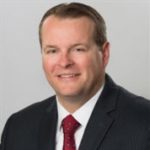 An experienced personal injury attorney with dual licensure in Virginia and North Carolina, Eric Washburn received a B.B.A. in Finance from James Madison University—initially worked in the information technology field before obtaining his law degree from Thomas M. Cooley Law School in Lansing, Michigan. Once an Assistant Commonwealth's Attorney in Danville, Va., Eric has been recognized by Super Lawyers Magazine as a "Rising Star" Super Lawyer in Virginia since 2014.