New Year's Eve is one of the biggest celebrations of the year, as friends and family gather to welcome the new year. Part of many celebrations is alcohol and unfortunately, that alcohol often leads to dangerous and deadly car accidents.
National statistics show that New Year's is one of the deadliest in drunk driving accidents. According to the National Highway Traffic Safety Administration (NHTSA), there are usually 36 victims killed in drunk driving accidents every day in this country. However, that number spikes to 54 victims per day over the New Year's holiday. The rest of the year is just as dangerous when it comes to drunk drivers. The NHTSA reports that in 2017 (the most recent statistics as of this publication), more than 31,000 people were killed in car accidents that involved another driver with an illegal blood-alcohol content level.
LEARN MORE
And it's not just people in cars who are at a greater risk of being killed by a drunk driver on New Year's. Statistics also show that the number of pedestrians killed by drunk drivers also jumps on this holiday. In fact, more pedestrians are killed on New Year's than on Halloween, making it the deadliest holiday for pedestrians. And more than half of those pedestrian accidents involve a drunk driver.
How to Avoid Drunk Driving Crashes
For people who venture out to celebrate for New Year's Eve or any other special occasion, there are some steps to take that can help decrease your risk of being in a deadly crash. One of the best things you can do is to plan ahead. Depending on where you will be celebrating, make arrangements to stay the night, such as booking a hotel room if you are going to a public event. If you are going to a friend's house for a party, see about staying the night there.
If you are going to be out drinking and will be going home, have a ride already lined up, such as a designated driver, taxi, or Uber. If you are not drinking and will be the person driving, it is best to stay off the roads between 10:00 pm and 4:00 am. However, if that's not possible, make sure to be extra alert and vigilante of other drivers on the road. If you do see a driver that you suspect has been drinking, pull your car over and call 911 to report it.
Drunk Driving Crashes
If you are a victim of a drunk driving crash, there are certain steps you should take. If you are physically able, call 911 for police and emergency personnel. Normally, you would also get the other driver's contact information, however, if the other driver is intoxicated, he or she may not be that cooperative. In these instances, it is okay to get that information later on from law enforcement who arrive on the scene. In the meantime, you can take down other information, such as witness information, photographs of the scene, and any other pertinent information.
Even if you do not think you have been injured, you should seek medical attention immediately. It is not uncommon for injuries sustained in car accidents to have delayed symptoms. Not only is a quick diagnosis important for your health, but it is also important for any car accident claim you may file.
Contact Shapiro & Appleton
Unfortunately, no matter how many precautions a driver takes, there is always the risk that they will be involved in a crash with an intoxicated driver. Victims of drunk driving accidents should contact a skilled North Carolina car accident attorney to find out what legal recourse they may have against the drunk driver for their pain and loss. In addition to the financial compensation you may be entitled to for your losses, you may also be eligible for punitive damages, as well.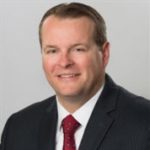 An experienced personal injury attorney with dual licensure in Virginia and North Carolina, Eric Washburn received a B.B.A. in Finance from James Madison University—initially worked in the information technology field before obtaining his law degree from Thomas M. Cooley Law School in Lansing, Michigan. Once an Assistant Commonwealth's Attorney in Danville, Va., Eric has been recognized by Super Lawyers Magazine as a "Rising Star" Super Lawyer in Virginia since 2014.