My North Carolina personal injury clients often tell me that the worst thing about falling victim to someone else's negligence or recklessness is spending weeks or months out of work without getting paid. Most physical injuries heal well enough to let car crash, slip and fall, or medical malpractice victims return to normal life. Recovering from the financial impacts of a preventable injury can take far longer, and may not ever happen when a person cannot be reimbursed for lost wages.
LEARN MORE
Calculating how much money a personal injury victim loses is fairly simply. In the short term, the number is arrived at by multiplying the number of days the person spent on unpaid leave by the amount of money he or she would have earned had they shown up for work. This will vary for each individual, and converting salary information into per-hour pay may be required, but it is really just simple arithmetic.
Figuring out what a partial or total disability costs an accident victim over the course of his or her lifetime is a bit more complicated. My North Carolina personal injury law firm colleagues and I usually hire an economist and an occupational specialist to create projections of pay increases due to promotions and inflation-based cost of living adjustments from the time our client became disabled and when he or she could be expected to retire. This requires doing calculus, but it is, again, just a bit of math.
The real challenge to collecting loss of income damages arises when it comes time to convince an insurance claims adjuster or a civil trial jury that the lost wages should be reimbursed. Numbers matter, but they often fail to impress. They can also be challenged by defense teams for insurance company who use different starting points and apply different assumptions while selecting factors that influence the final total.
During settlement negotiations or in a courtroom, my North Carolina personal injury attorney colleagues and I will emphasize the qualifications of our financial experts. We will also use medical evidence to show why our client was forced to miss work or may never be able to work again. Last, we present testimony from our client and his or her family members to tell the story of their financial struggles in the wake of suffering harm at the hands of another person or a careless business.
EJL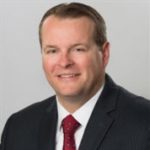 An experienced personal injury attorney with dual licensure in Virginia and North Carolina, Eric Washburn received a B.B.A. in Finance from James Madison University—initially worked in the information technology field before obtaining his law degree from Thomas M. Cooley Law School in Lansing, Michigan. Once an Assistant Commonwealth's Attorney in Danville, Va., Eric has been recognized by Super Lawyers Magazine as a "Rising Star" Super Lawyer in Virginia since 2014.