Accidents happen, even when you are on vacation.
Our personal injury law firm learned this painful truth from a case in which a man who lived in Florida slipped and fell on loose steeping stones sunk into a hillside at a Virginia lake house. Our client required multiple surgeries and spent nearly a year in hospitals and rehab facilities before finally returning home with a broken hip that would never be fully repaired.
LEARN MORE
We also represent accident victims along the Outer Banks and throughout North Carolina. One of our most-heartbreaking cases there involved a 3-year-old child who fell into an improperly fenced pool and suffered a traumatic brain injury from nearly drowning.
In that case, we relied on a powerful state law called the Vacation Rental Act (VRA), which requires property owners, landlords and rental agents to keep residences and grounds safe, secure and in proper repair. A building code violation constituted negligence under the VRA, allowing us to secure a $900,000 settlement for the family who almost lost their young son.
But what could we have done if the family had rented the Outer Banks house through Airbnb? That is, where and how would the family file their premises liability claim?
The answer is actually fairly straightforward. But it is not obvious.
Airbnb ask every person or company that rents property through its app to sign up for Host Protection Insurance. This policy takes precedence over homeowner, renter's or business insurance. That means that claims for slips, trips, falls and swimming pool accidents at Airbnb properties go to Airbnb first.
Host Protection Insurance provides up to $1 million in liability coverage for personal injuries to an individual. The policy, however, will not pay on claims for injuries that appear to be self-inflicted or which result from using dangerous or defective products.
Individuals who believe they have claims against an Airbnb Host Protection Insurance Policy should follow these steps:
Seek medical treatment,
Keep good records of all vacation injury-related care,
Go through the Airbnb app to Profile-Help & Support-Contact Airbnb to obtain claim forms, and
Meet the North Carolina 3-year statute of limitations for filing injury claims.
Injury victims may also find it useful to consult with an experienced North Carolina personal injury lawyer. First, Airbnb will be looking to find reasons to deny a claim or minimize a settlement. Partnering with an attorney whose only job is to fight for the rights and interests of the injury victim will keep Airbnb honest.
Second, an attorney who knows how to apply the provisions of the VRA could help the injury victim file claims against both Airbnb and the vacation property owner, landlord or rental agent. This will be especially true if the injury involved an electric shock or fire because the VRA specifically requires keeping appliances and smoke detectors in good working order.
EJL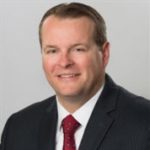 An experienced personal injury attorney with dual licensure in Virginia and North Carolina, Eric Washburn received a B.B.A. in Finance from James Madison University—initially worked in the information technology field before obtaining his law degree from Thomas M. Cooley Law School in Lansing, Michigan. Once an Assistant Commonwealth's Attorney in Danville, Va., Eric has been recognized by Super Lawyers Magazine as a "Rising Star" Super Lawyer in Virginia since 2014.