Thousands of products are recalled every year because the manufacturer finds some type of defect or danger in their product. The danger may be in the original design or occurred during manufacturing. The majority of these dangers are discovered by consumers who purchase the product and discover something is wrong or they are injured while using the product. Sometimes the danger is discovered by the manufacturer before any complaints are received.
However, the issue is discovered, the purpose of the recall is to remove dangerous products off the market and out of homes. But do they work?
In a study conducted by the children's safety advocacy group Kids in Danger, it was found that only 10 percent of recalled children's product are actually returned.
The group, which is based in Chicago, expressed concern that the majority of recalled items remain in use and could cause serious injury or fatalities to the children who use them.
The organization compared one year's children product recalls to previous years' recalls. Although the number of injuries and incidents decreased, the number of recalls and fatalities related to those recalls increased. There were 11 million units of children's products recalled in the last year included in the study. Two recalls had over 2 million units each.
In the year the study looked at, they found that
       There were 1,566 reported incidents, 196 reported injuries and 11 reported deaths from;
       It takes an average of 14 reports of "serious design flaws" and two injuries before a product is pulled from the shelf.
       Nursery items and clothing made up half of the recalled items. They also accounted for 52 percent of reported injuries.
       Only 10 percent of the children's products that were recalled were actually repaired or destroyed.
       There were 584 additional reported incidents and 39 additional reported injuries from children's products which had already been recalled.
The organization points to manufacturers and regulators waiting too long before issuing recalls as the main reason for child fatalities. They also say that more publicity about a recall needs to be done. Typically, the manufacturer and the Consumer Product Safety Commission (CPSC) issue a joint press release about the recall. After that, it's left to the manufacturer.
And many companies just don't get the word out. The report cited 63 recalls by companies who had Facebook or Twitter pages. Only nine of these companies utilized their Facebook page to let consumers know about the recall; only eight utilized their Twitter page.
If you or someone in your family had been injured from using a defective or recalled product, contact an experienced North Carolina defective product attorney to discuss what legal recourse you may have against the manufacturer and other possible at-fault parties.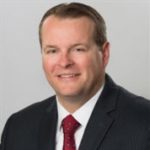 An experienced personal injury attorney with dual licensure in Virginia and North Carolina, Eric Washburn received a B.B.A. in Finance from James Madison University—initially worked in the information technology field before obtaining his law degree from Thomas M. Cooley Law School in Lansing, Michigan. Once an Assistant Commonwealth's Attorney in Danville, Va., Eric has been recognized by Super Lawyers Magazine as a "Rising Star" Super Lawyer in Virginia since 2014.