Each day, victims are injured or killed because of a defective or dangerous product. Almost on a weekly basis, we read or hear news reports about the latest recall or accident caused by a product that turned out to be dangerous. Vehicle recalls – such as airbags and ignition switches – and medical devices are two examples of products that have caused thousands of injuries and hundreds of deaths because the product failed.
Victims who have been injured due to a defective product and families of victims who were killed can file lawsuits seeking financial compensation for their injuries. A North Carolina defective product attorney can assist victims in pursuing damages against those responsible for the defect.
In a defective product lawsuit, your Carolinas attorney will look to prove the product that injured you had one of the following types of defect:
Design Defect: When a product has a design defect, it means that even prior to production of the product, the design itself was dangerous. Examples of design defects are toys that contain choking hazards or furniture that tips suddenly tips over.
Manufacturing Defect: When a product has a manufacturing defect, it means that there were factors during the manufacturing process that caused the defect. Examples of manufacturing defects include the use of counterfeit parts, poor quality control, or machinery that is not working properly. Examples of manufacturing defects include incorrect bolts used in assembling a child's car seat or installing a circuit board incorrectly, creating a fire hazard.
Marketing Defect: Marketing defects are actually inadequate warnings to the consumer that there may be dangerous risks involved from using the product or the instructions provided to use the product were not the correct. Examples of marketing defects include the failure of a drug manufacturer to properly warn physicians and consumers of possible side effects associated with the drug or inadequate warnings on cleaning products alerting the consumer of how caustic the cleaner could be.
Contact a Defective Product Injury Attorney Today
If you have suffered an illness or injury caused by a defective or dangerous product, contact a skilled North Carolina medical product recall attorney to discuss what legal recourse you may have against the manufacturer or other potentially responsible parties.
Our Carolinas injury attorneys have successfully represented many clients and their families who have suffered tragic losses because of a manufacturer's negligence and will aggressively advocate for you to ensure that you receive the compensation you deserve for your injuries.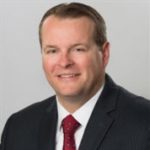 An experienced personal injury attorney with dual licensure in Virginia and North Carolina, Eric Washburn received a B.B.A. in Finance from James Madison University—initially worked in the information technology field before obtaining his law degree from Thomas M. Cooley Law School in Lansing, Michigan. Once an Assistant Commonwealth's Attorney in Danville, Va., Eric has been recognized by Super Lawyers Magazine as a "Rising Star" Super Lawyer in Virginia since 2014.