Nearly every one of the arguments insurance adjusters use to deny or minimize settlements for personal injury claims boil down to the schoolyard bully's taunt of "Aw, ya ain't hurt all that bad!" Waiting to receive medical care after a traffic accident, slip and fall, onset of symptoms from a possibly work-related illness, or suspected error by another health care provider gives that dismissive assessment unwarranted credence.
LEARN MORE
Medical evidence plays a key role in determining the outcome of every personal injury case. One of the key things such evidence must show is that the injuries being claimed resulted directly from a negligent or reckless action by the person or company named as the defendant in the case.
The easiest and surest way to draw a straight line from, say, a car accident to a lower back injury is to produce X-rays, charts and bills from an emergency room visit that occurred immediately following the crash. Testimony from an ER doctor who can confirm having found fresh and serious injuries will also substantiate claims for compensation and other monetary damages against the at-fault driver.
When such evidence of an ER visit and findings from a physician do not exist, insurance company representatives have an opening to argue that the car crash victim's lower back problems were a preexisting condition. My North Carolina personal injury law colleagues have written many times—and proved in court— that a preexisting condition does not prevent a person from succeeding with an insurance claim or civil lawsuit. But being unable to produce proof that an injury is new or exacerbated a problem can definitely derail a case.
Declining EMTs' offers of transportation from the scene of an accident or putting off a visit with one's family physician may make sense in the moment. Returning to the car crash scenario, concussion or whiplash symptoms may not become debilitating until hours or a day after the collision. Concerns over cost may convince a person who is suffering from an occupational illness or a misdiagnosed health condition to try to fight through pain and fatigue.
The smarter decision is almost always to seek care. At worst, learning that there really is no cause for concern will come as a relief. If expensive medical treatment is needed, you will acquire the evidence needed to hold the person or company that injured you accountable.
EJL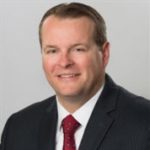 An experienced personal injury attorney with dual licensure in Virginia and North Carolina, Eric Washburn received a B.B.A. in Finance from James Madison University—initially worked in the information technology field before obtaining his law degree from Thomas M. Cooley Law School in Lansing, Michigan. Once an Assistant Commonwealth's Attorney in Danville, Va., Eric has been recognized by Super Lawyers Magazine as a "Rising Star" Super Lawyer in Virginia since 2014.