When one person is injured because of someone else's negligence, it is usually a taxing and confusing time. It is essential for accident victims to understand that not all injuries are classified the same way and the laws that govern each of them are different. If you were injured in an accident, you need to know the differences between personal injury and bodily injury, and how each is handled according to Virginia personal injury laws.
Are personal injury and bodily injury the same thing?
The Virginia personal injury lawyers at Shapiro, Washburn & Sharp know that the majority of accident victims are unfamiliar with the personal injury process. We can advise you through every phase of the legal process to ensure the best possible outcome for your situation. Reach out to our Norfolk-area personal injury lawyers today to schedule your free case review. 
Personal Injury vs. Bodily Injury
The terms personal injury and bodily injury tend to be used synonymously, but they actually refer to two different things. Personal injury pertains to any form of injury or harm resulting from another person's actions. This includes both emotional and physical injuries. By contrast, bodily injury pertains solely to physical injuries to a victim's body, like lacerations, broken bones, concussions, or any other physical injury received during an accident.  
So, every bodily injury is a personal injury, but not every personal injury is a bodily injury. For instance, if someone is injured in a motor vehicle crash and sustains a traumatic brain injury, that would count as both a personal injury and a bodily injury. If, however, someone is involved in a trip and fall premises liability accident but the only damage they sustain is emotional trauma, that would be categorized as a personal injury, but it would not be a bodily injury.
Virginia Laws Regarding Personal Injury
Personal injury encompasses a broad scope of injury or harm caused by another person's negligent behavior. This often includes physical injuries, but also deals with other forms of harm, like the loss of fellowship, damage to your reputation, or mental anguish.
Virginia law states that anyone who has sustained personal injuries might be eligible to collect financial compensation for their losses. This often includes medical expenses, lost earnings, pain, suffering, and many other damages associated with personal injuries. To receive full and fair compensation for these losses, the injured victims will need to show that the other person was the direct cause of their personal injury.  
Virginia Laws Regarding Bodily Injury
Virginia law defines bodily injury as physical injury, disease, or illness, including death. This definition is deliberately broad in its scope and includes a vast array of physical ailments and injuries, ranging from minor contusions and lacerations to serious injuries that result in permanent handicaps or even death. 
When a person is injured in a Virginia accident, they could be eligible for monetary recovery for their bodily injuries. This recovery usually includes hospital expenses, lost income, pain, suffering, and any additional damages associated with their injury. To successfully recuperate their damages, the victim will have to prove that the defendant was liable for the accident that caused their bodily injury.
Talk to an Experienced Virginia Personal Injury Lawyer
Knowing the differences between personal injury and bodily injury, and how each one is handled in the state of Virginia, is vital for anyone who was injured because of someone else's negligence. An experienced Virginia personal injury lawyer will have a thorough understanding of the differences between the two and use this knowledge to build the most compelling personal injury case possible.  
If you sustained personal or bodily injuries in a Virginia accident, call the Norfolk personal injury lawyers at Shapiro, Washburn & Sharp right away to schedule your free, confidential consultation. You can speak with an experienced member of our personal injury team about your options for collecting financial compensation by calling us at (833) 997-1774 or through the contact form on our website. 
Related Content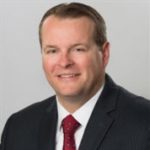 An experienced personal injury attorney with dual licensure in Virginia and North Carolina, Eric Washburn received a B.B.A. in Finance from James Madison University—initially worked in the information technology field before obtaining his law degree from Thomas M. Cooley Law School in Lansing, Michigan. Once an Assistant Commonwealth's Attorney in Danville, Va., Eric has been recognized by Super Lawyers Magazine as a "Rising Star" Super Lawyer in Virginia since 2014.