For many people, their cell phone is their lifeline, not only used for its telephone functions, but also for email communication, texting, social media, bill paying, bank account access, web searches, and more. A dead battery isn't just an inconvenience but can mean have a negative impact on work or personal issues. This is why many cell phone owners rely on portable power banks to make sure they have the additional battery power needed to get through the day or while traveling.
If you use a power pack, you want to make sure that your product isn't included in the recent recall of potentially dangerous power banks. Last month, the United States Consumer Product Safety Commission (CPSC) issued a recall for the Spare Power Bank, imported from China by PCNA of New Kensington, Pa. According to the CPSC, the power bank's 10,000 mAh Grade A lithium-ion battery can overheat and ignite, posing fire and burn hazards.
Approximately 5,000 power banks are being recalled. Unfortunately, there is not one particular brand being recalled and the devices being recalled are decorated with various logos.  Instead, consumers are encouraged to examine their power banks carefully. The recalled items are white and have the PO number 1813582 printed on the back of the power bank. They also have LED indicator lights and a flashlight.
RELATED CONTENT
The power banks were never available for sale but were instead given to consumers as free promotional products at meetings or events nationwide from July 2019 through September 2019. Anyone who has one of the recalled power banks should stop using it immediately and dispose of it according to their local laws for the disposal of lithium-ion batteries.
Baby Items Recalled
There have also been thousands of baby items recalled in the past few weeks. Announcements from the CPSC include:
Graco Little Lounger Rocking Seats: The seats pose a suffocation risk for infants. Fatalities have been reported with other inclined sleep products manufactured by other companies. More than 111,000 Graco units have been sold in the United States.
Summer Infant SwaddleMe By Your Bed Inclined Sleepers: Another inclined sleep product that is being recalled because of fatalities reported with other manufacturers' models. There have been more than 46,000 Summer Infant units sold in the U.S.
Let Our Firm Help
If you or a loved one has suffered injury or loss as a result of a defective product, we recommend contacting a Virginia personal injury attorney as soon as possible. With the assistance of an experienced, aggressive, and proven lawyer, the negligent manufacturer will be held responsible for the injuries and damages their product caused.
If you are interested in discussing your options with Virginia defective product attorney, contact Shapiro, Appleton & Washburn today. Our legal team has more than 30 years of legal experience advocating for injured victims and their families and will work diligently to get you the financial compensation you deserve. Call our office today at 800-752-0042 to set up a free and confidential case evaluation.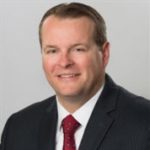 An experienced personal injury attorney with dual licensure in Virginia and North Carolina, Eric Washburn received a B.B.A. in Finance from James Madison University—initially worked in the information technology field before obtaining his law degree from Thomas M. Cooley Law School in Lansing, Michigan. Once an Assistant Commonwealth's Attorney in Danville, Va., Eric has been recognized by Super Lawyers Magazine as a "Rising Star" Super Lawyer in Virginia since 2014.