It's that time of year and many of us are busy making holiday plans. Amidst all the planning, we encourage you to make safety a primary concern. Accidents resulting in potentially serious personal injuries are common over the holiday season but taking a few simple safety precautions can help to reduce your risks.
Holiday Fire Safety Tips
One of the most dangerous accident risks that happen during this time of the year is house fires. The focus of the holidays is on food and time spent with family and friends. If you are hosting a gathering this year, it is important to keep safety a priority in your pre-festivity planning. In addition to causing extensive amounts of property damage, these fires leave thousands of people suffering from serious injuries each year.
As a homeowner, you can be held legally liable for personal injuries that occur on your property. To protect yourself and your guests, the NFPA recommends the following tips:
Remain in the kitchen if your stove or oven is turned on. Unattended cooking is the leading cause of fire-related injuries and deaths.
Limit children in the room. Little hands can easily tip over pots and pans, resulting in serious burn injuries.
Keep fabrics away from stoves or other hot surfaces. Keep an eye on dish towels, watch curtains you may have hanging near your stove, and avoid wearing loose or flowing garments while cooking.
Use caution with candles. While flickering candles create ambiance around your home, make sure they are on stable surfaces, beware of leaving them unattended, and double-check that they are out before going to sleep.
Be careful with cooking equipment. Use caution with all appliances and if you are deep frying a turkey, do so outside.
Reduce the Risk of Car Accidents Over the Holiday Season
With much of the focus of the holidays on home and family, many people end up traveling and visiting. Whether you are visiting family and friends across town or across the country, use caution when on the roads.
To protect yourself, your passengers, and others during your travels, the National Safety Council (NSC) urges drivers to follow these safety tips:
If you are taking an extended car ride, have your car checked by a mechanic ahead of time.
Check road and weather conditions and let someone know your itinerary.
Get plenty of sleep the night before your trip.
Require everyone in your vehicle to wear a seatbelt.
Maintain proper speed on the road, obey all traffic signs and signals, and avoid aggressive driving behaviors such as tailgating.
Let Our Norfolk, Virginia Injury Attorneys Help You Today
At Shapiro & Appleton, we wish you and your family a safe and happy holiday season. When accidental injuries impact you or your loved ones, we provide the trusted legal representation you need. Call our office for a free consultation with one of our Virginia personal injury attorneys. Our legal team will fight diligently to get you the financial compensation you deserve.
RELATED CONTENT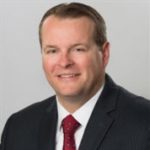 An experienced personal injury attorney with dual licensure in Virginia and North Carolina, Eric Washburn received a B.B.A. in Finance from James Madison University—initially worked in the information technology field before obtaining his law degree from Thomas M. Cooley Law School in Lansing, Michigan. Once an Assistant Commonwealth's Attorney in Danville, Va., Eric has been recognized by Super Lawyers Magazine as a "Rising Star" Super Lawyer in Virginia since 2014.