Commercial truck accidents are often the most devastating that occur. These vehicles are massive in both size and weight, making many accidents with passenger vehicles catastrophic.
While there are many different reasons why truck accidents occur, one of the most common is truck driver fatigue. This is due to the long hours that truck drivers spend on the road. Even drivers who adhere to the federal government Hours of Service regulations can still find themselves getting drowsy behind the wheel. These regulations require drivers to take rest breaks after driving consecutively for 11 hours after they have taken 10 consecutive hours off. They need to stop driving once they have driven for 14 hours and are not allowed to drive more than 60 hours in a single week or more than 70 hours in eight days.
Even with these rules, many truck drivers still suffer from driver fatigue, especially if the schedule the driver is on does not allow them to establish a regular sleep pattern. We sleep best when we can fall asleep at about the same time each night, but many truck drivers just do not have the schedules that allow them to do this.
Dangers of Fatigue Driving
Many people do not realize just how dangerous fatigue driving is. A driver who is falling asleep or having a hard time staying awake while operating a vehicle is just as dangerous as a driver who is under the influence of alcohol and/or drugs. They are unable to react as quickly as a fully alert driver to activity that is going on in the road around them. A drowsy driver can become easily confused and engage in risky driving behaviors without even realizing it.
Truck driver fatigue crashes have increased over the past several years at an alarming rate. This has led to some companies who work with wearable technology to develop products that truck drivers can wear while driving that will alert them if they begin to doze off. These include glasses, hats, and vests.
These devices use biometric sensors that can analyze the truck driver's head position, blink rate, and brain waves. If the device detects that a driver is becoming sleepy, it alerts the driver. This enables the driver to pull over somewhere safe and get the rest they need.
Although there is currently no federal regulation in place that requires truck drivers to wear this type of technology while driving, safety advocates hope that trucking companies and their drivers will take advantage of what is available in an effort to help decrease the number of fatigued truck drivers who are behind the wheel all across the country.
Let a Virginia Personal Injury Attorney Advocate for You
If you have been injured in any type of truck accident, contact a Virginia truck accident attorney to discuss what legal recourse you may have. Truck accident cases can be complex, and it is not uncommon for there to be multiple at-fault parties who are responsible for the payment of financial damages you may be entitled to for your injuries. Our personal injury firm has successfully represented many injured victims and their families and we are happy to meet with you and offer legal guidance on what the best options may be for your circumstances. To find out how our firm can help you get the financial compensation you may be entitled to, call Shapiro, Appleton & Washburn at 800-752-0042 today to schedule a free and confidential consultation.
RELATED CONTENT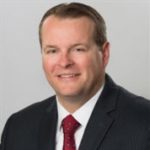 An experienced personal injury attorney with dual licensure in Virginia and North Carolina, Eric Washburn received a B.B.A. in Finance from James Madison University—initially worked in the information technology field before obtaining his law degree from Thomas M. Cooley Law School in Lansing, Michigan. Once an Assistant Commonwealth's Attorney in Danville, Va., Eric has been recognized by Super Lawyers Magazine as a "Rising Star" Super Lawyer in Virginia since 2014.