The Town Center in Virginia Beach, Virginia (VA) features a large, beautifully designed water fountain. However, it's rarely at full capacity due to the frequent high winds in Virginia Beach, according to The Virginian-Pilot.
The concern resides in the combination of high winds and the water streaming from the fountain inundating the marble surrounding the fountain.
It can't be that windy, right? Wrong. The area's average wind speed is more than 10 miles per hour, the highest average in Virginia (VA).
As a personal injury lawyer whose been practicing in Virginia (VA) for over 20 years, I'm always concerned about situations which may present an injury risk to citizens of the Old Dominion. One important question that crossed my mind is this: what top professional company designed the slippery walking surface surrounding the fountain? We all know that the area around big water fountains, yes…can get wet?! Its a dubious designer that would not surround a huge fountain with one of dozens of commercially available non-skid surfaces.
The fountain situation in Town Center, if left unmonitored, could be a devastating injury waiting to happen. The risk of someone slipping and falling is just too great a risk.
I wrote an article about the legal ramifications of an injury caused by a slip and fall and I've represented numerous clients who've suffered traumatic injuries due to unsafe property conditions. The property managers of Town Center are wise to keep the water turned off due to high winds, and we need to ask ourselves: why not install a non skid surface surrounding the area so we can turn this fountain on more often?
If you're dealing with an injury caused by slipping and falling, consult this Help Center page which talks about safety precautions, what to do when an accident happens, and the legal liability associated with property owner/property defects.
About the Editors: Shapiro, Cooper Lewis & Appleton personal injury law firm is based in Virginia (VA), near the NE North Carolina (NC) border and handles car,truck,railroad, and medical negligence cases and more. Our lawyers proudly edit the Virginia Beach Injuryboard, Norfolk Injuryboard, and Northeast North Carolina Injuryboard as a pro bono public information service. Lawyers licensed in: VA, NC, SC, WV, DC, KY.
PA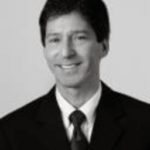 Rick Shapiro has practiced personal injury law for over 30 years in Virginia, North Carolina, and throughout the Southeastern United States. He is a Board Certified Civil Trial Advocate by the National Board of Trial Advocacy (ABA Accredited) and has litigated injury cases throughout the eastern United States, including wrongful death, trucking, faulty products, railroad, and medical negligence claims. His success in and out of the courtroom is a big reason why he was named 2019 "Lawyer of the Year" in railroad law in U.S. News & World Report's Best Lawyers publication (Norfolk, VA area), and he has been named a "Best Lawyer" and "Super Lawyer" by those peer-reviewed organizations for many years. Rick was also named a "Leader in the Law, Class of 2022" by Virginia Lawyers Weekly (total of 33 statewide honorees consisting of lawyers and judges across Virginia).