With temperatures reaching well above 100 F for the third day in a row, I'm tempted to pray for rain — lots of rain — just to cool things off.
As a longtime resident of Virginia (VA), though, I know that I have to be careful what I wish for. Memories of Hurricane Isabel are too fresh in my mind to want to bring that kind of destruction to the region in the name of heat relief.
I also know — as even last fall's three-day nor'easter proved — that the likelihood of a storm like Isabel blowing through Virginia Beach, Norfolk, Chesapeake, Hampton, Newport News and the other cities of Hampton Roads isn't just a possibility, it's an inevitability.
Everyone needs to be prepared to protect themselves, their families, their pets and their property against injury and damage from a hurricane. The need to have a plan and the proper supplies to deal with a hurricane took on extra urgency last week, when the Virginia Department of Emergency Management issued an area evacuation plan.
According to the agency, removing all the residents of the area in the face of an approaching storm would require 36 hours. Three days of sitting in a car, truck or bus on I-64, I-264, US Route 13 and the Chesapeake Bay-Bridge Tunnel, Virginia Beach Boulevard/US 58, or Military Highway/US 460 would undoubtedly cause many people to turn back for home. Home to face the consequences of 120 mph winds, heavy flooding and days or weeks without electricity.
So get ready. Prepare your own personal evacuation plan. Know your route out of Tidewater and when you need to leave to avoid the inevitable traffic jams and accidents. Here's the list of basic evacuation route maps.
Also make sure you know how to contact all the members of your family, and that they know how to get in touch with you. Don't assume that cell phones will always work.
Decide what to do with your cats, dogs and other pets. Don't catch yourself having to decide whether to leave the animals behind at the last minute.
Most importantly, stock up on supplies to let you ride out a hurricane if you have no other choice. The National Hurricane Center provides this handy checklist to guide you in putting together your survival kit.
About the Editors: The Shapiro, Cooper, Lewis & Appleton personal injury law firm, whose attorneys work out of offices in Virginia (VA) and North Carolina (NC), edits the injury law blogs Virginia Beach Injuryboard, Norfolk Injuryboard, Eastern Shore Virginia Injury Attorneys Blog and Northeast North Carolina Injuryboard as pro bono services.
EJL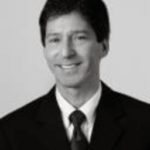 Rick Shapiro has practiced personal injury law for over 30 years in Virginia, North Carolina, and throughout the Southeastern United States. He is a Board Certified Civil Trial Advocate by the National Board of Trial Advocacy (ABA Accredited) and has litigated injury cases throughout the eastern United States, including wrongful death, trucking, faulty products, railroad, and medical negligence claims. His success in and out of the courtroom is a big reason why he was named 2019 "Lawyer of the Year" in railroad law in U.S. News & World Report's Best Lawyers publication (Norfolk, VA area), and he has been named a "Best Lawyer" and "Super Lawyer" by those peer-reviewed organizations for many years. Rick was also named a "Leader in the Law, Class of 2022" by Virginia Lawyers Weekly (total of 33 statewide honorees consisting of lawyers and judges across Virginia).