According to one recent estimate, 1 in every 69 Americans suffers a dog bite or an attack by a canine each year. The overwhelming majority of these incidents result in no serious injury, but hospitalizations and deaths do occur.
One particularly shocking dog attack occurred in Virginia Beach in May 2017, when a pit bull mix adopted from an animal shelter mauled a 91-year-old woman to death as the victim's daughter watched. The dog had lived with the family for less than 48 hours, and the shelter is being sued for not disclosing that the animal had a history of attacking other dogs.
LEARN MORE
Virginia, like most states, has a dangerous dog statute. That law defines a dangerous dog as one that has attacked and injured or killed a person, a pet or livestock. Owners of dangerous dogs must register the animals and keep them secured on their property. Additionally, animal shelters must clearly identify dangerous dogs, warn potential adopters, and ensure that any dangerous dog is placed only with an owner that will take proper measure to ensure the safety of family members and other people in their community.
Cities and counties in Virginia enforce other local ordinances that are intended to reduce the incidence of attacks by dogs. For instance, Virginia Beach requires owners to walk dogs on leashes except for certain hours on certain beaches. The city also mandates rabies and distemper vaccinations for dogs.
When dog owners fail to abide by the applicable state laws and local ordinances, they become strictly liable for any injuries, deaths or property damage their dogs cause. Strict liability means they cannot avoid responsibility for paying compensation and other damages to victims if the victim can show that legal violations occurred.
A dog owner becomes liable for the actions of his or her dog because the law treats dogs as property. As my Virginia personal injury law firm colleagues and I have written elsewhere, a property owner has a high legal duty to ensure the safety of that property. Just as a homeowner cannot allow a loose stair to injure a houseguest, a dog owner cannot allow a dog to attack and hospitalize or kill a neighbor.
Defenses to dog bite claims do exist, however. The same Virginia state statute that defines dangerous dogs lists the following reasons that an animal may be excused for biting, scratching or mauling:
The victim was trespassing on the dog owner's property.
The victim was attacking or committing some other crime against the dog's owner.
The victim was "provoking, tormenting, or physically abusing the animal, or can be shown to have repeatedly provoked, tormented, abused, or assaulted the animal at other times."
The dog was in pain or protecting a litter of pups.
Working dogs such as hunting hounds, police K-9s and herding animals can also be excused for biting when they are engaged in the work they are trained to do.
A dog owner who faces an insurance claim or civil lawsuit will probably try to avoid liability by citing one or more of the statutory defenses. Partnering with a Virginia personal injury lawyer will help the dog bite victim gather, organize and present evidence to defeat such arguments.
EJL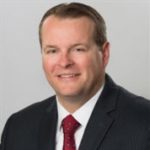 An experienced personal injury attorney with dual licensure in Virginia and North Carolina, Eric Washburn received a B.B.A. in Finance from James Madison University—initially worked in the information technology field before obtaining his law degree from Thomas M. Cooley Law School in Lansing, Michigan. Once an Assistant Commonwealth's Attorney in Danville, Va., Eric has been recognized by Super Lawyers Magazine as a "Rising Star" Super Lawyer in Virginia since 2014.