Crowded conditions over the holidays can make city sidewalks, stores, and community events harder to navigate. This is particularly true for parents of small children. Unfortunately, accidents tend to become more common at this time of year and can leave your child suffering serious personal injuries as a result. The following offers tips for keeping your child safe and guidance on what to do if injuries do happen.
Common Causes Personal Injuries Among Children
Despite how carefully you watch them, children can still wander off. Over the holidays, the risks become even more serious.
RELATED CONTENT
Roads, sidewalks, and local stores become increasingly crowded at this time of year, making it easier for parents to lose track of children. Unfortunately, this puts them at risk for accidents resulting in serious personal injuries. Among the most common include:
Pedestrian accidents: Parking lots, driveways, and busy intersections pose potentially life-threatening dangers.
Slip and fall injuries: Inadequately guarded heights, slippery floors, crowded aisles, and uneven walkways increase the likelihood of accidents.
Getting struck by or against objects: Overstocked store shelves, poorly attached fixtures, and loose decor items all pose risks.
Electrocutions and burns: Exposed sockets, wiring from lighting displays, candles, and fireplaces can cause children serious injuries.
Accidental drowning: Children are susceptible to drowning due to falling off pedestrian bridges or falling into fountains.
Child Safety Tips for Parents
Keeping children by your side can be challenging, particularly during the holidays when there is so much to distract them. To be sure, wandering off is a common problem with toddlers, but it can happen with older children as well. Steps you can take to protect them include:
Provide plenty of warnings in advance. Let them know how important it is to stay by your side.
Insist they hold your hand, handbag, or other object: Make it a rule that they do not let go, no matter what.
Consider a harness: While there are varying opinions, many safety officials encourage harnesses to protect smaller children.
Have a back-up plan in place: Agree on a safe place to meet if your child does wander off.
If your child is injured in a public place, notify the property manager immediately so that an accident report can be filed. Make note of any witnesses at the scene and get medical care for your child, regardless of their symptoms.
Contact Our Virginia Personal Injury Attorneys Today for Help
At Shapiro & Appleton, we know that serious injuries can happen to children as a result of even otherwise minor accidents. To protect them and your rights to compensation, call 800-752-0042 or contact our skilled Virginia personal injury attorneys online to request a free consultation today. Our firm also offers a free downloadable child injury guide.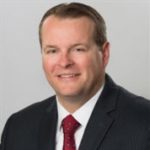 An experienced personal injury attorney with dual licensure in Virginia and North Carolina, Eric Washburn received a B.B.A. in Finance from James Madison University—initially worked in the information technology field before obtaining his law degree from Thomas M. Cooley Law School in Lansing, Michigan. Once an Assistant Commonwealth's Attorney in Danville, Va., Eric has been recognized by Super Lawyers Magazine as a "Rising Star" Super Lawyer in Virginia since 2014.