In today's society, everyone seems to be in a hurry. That is the most obvious when you are driving Virginia roads, especially during the morning and evening work commutes. It is not uncommon for many of these rushed commuters to drive too fast or take risks in order to beat the traffic jams. These reckless driving behaviors can and often do cause car accidents.
There are other reckless and dangerous driving behaviors that often result in crashes, such as driving under the influence, distracted driving, and fatigued driving.
RELATED CONTENT
Today, there are several apps that have been developed that allow commuters to report a driver they see who is behaving recklessly or dangerously and is putting others in danger. Two of the most popular are Nexar and Bad Driver Database.
Nexar: This app actually turns your phone into a dashcam. The app automatically detects any road dangers and provides drivers with real-time, life-saving alerts. Just mount your phone on the dashboard of your vehicle. When the app detects dangerous driving in its viewing field, it will alert the driver to begin recording. Each recording session lasts approximately 30 seconds. The app records the reckless driver's license plate that is uploaded to a central database, allowing Nexar to monitor repeat offenders.
The app also provides drivers with a free collision report that their Virginia car accident attorney can use as evidence in an accident claim or lawsuit. The app allows you to download your recordings to a private cloud that can be accessed from any device. It is available on both the Apple Store and Google Play.
Bad Driver Database: Bad Driver Database app is also available for both iPhones and Androids. This app provides a way for drivers to report bad drivers, adding them to a database and alerting other drivers of potential repeat offenders. The driver takes a photo of the offending driver's license plate, adds a description of the event that occurred, and this information is added to the app's database. The app also works on voice commands so users can speak the information and license plate number instead of typing the information in.
Contact a Virginia Injury Attorney
If you have been injured in a crash caused by a driver who was engaging in reckless driving behaviors, contact a Virginia car accident attorney to see what type of financial damages you may be entitled to. Some of the losses you may be able to receive compensation for includes medical expenses, loss of income, pain and suffering, emotional anguish, permanent disability, and more.
The legal team from Shapiro & Appleton have been advocating for injured clients since 1985 and will do all we can to ensure you receive the best possible outcome under the circumstances of your case.
If you would like to meet with one of our skilled Va. car accident attorneys to find out how we can help, call us today at 800-752-0042 for a free case evaluation.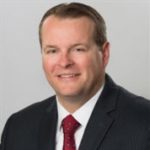 An experienced personal injury attorney with dual licensure in Virginia and North Carolina, Eric Washburn received a B.B.A. in Finance from James Madison University—initially worked in the information technology field before obtaining his law degree from Thomas M. Cooley Law School in Lansing, Michigan. Once an Assistant Commonwealth's Attorney in Danville, Va., Eric has been recognized by Super Lawyers Magazine as a "Rising Star" Super Lawyer in Virginia since 2014.