The Virginia Board of Medicine is the state agency that has oversight responsibility for physicians and other medical professionals who practice medicine in the state. The agency is responsible for enforcing regulations, licensing, and other administrative tasks.
It is the Board of Medicine that has the power to discipline physicians who cause harm to patients because of negligence, incompetence, or some other type of medical malpractice behavior. Any action the board takes, however, is separate from any civil action an injured patient may pursue or any criminal charges that law enforcement may charge the physician with because of their actions.
Unfortunately, even though a physician may have committed serious harm to a patient, they may still be allowed to practice medicine.
Recently, Public Citizen, a nonprofit consumer organization, published a report ranking each state's medical board and how effective each board is at taking appropriate action against doctors who have caused harm to patients. Titled Ranking of the Rate of State Medical Boards' Serious Disciplinary Actions 2017 -2019, the report points out that since there are no objective standards that have been developed to measure a medical board's performance, the rankings were made by comparing the average number of serious disciplinary actions taken per 1,000 licensees.
How Did Virginia's Board Rank?
According to the report, Virginia comes in at number 19 in doctor disciplinary actions. During the two years of data the report covers, there were just under 39,000 licensed physicians in the state. The board took serious action in an average of 41 cases per year. This comes out to a rate of 1.21 per 1,000 doctors.
To get an idea of how much more aggressive the board could be in taking action against acts of negligence by physicians, one only needs to look at Kentucky, the state that came in at number one. During the same two-year period, Kentucky had a little more than half the number of licensed physicians – 19,500 – yet their rate of serious actions was 2.29 per 1,000 licensees. Kentucky's board averaged 45 serious actions per year.
Protecting Patients from Bad Doctors
The Public Citizen report, along with the thousands of medical malpractice cases filed each year, attests to the fact that patients cannot rely on state medical boards to protect them from bad doctors. There are almost 100,000 malpractice lawsuits filed in the United States each year, however, the actual number of medical injuries suffered by patients every year is estimated to be about one million.
While many people only think of surgical errors as medical malpractice, it can include a failure to diagnose a condition, a misdiagnosis, an incorrect prescription, a lack of informed consent, and more. Although some medical malpractice cases involve minor injuries, 80 percent of cases are related to severe patient injuries or deaths. Each year, 195,000 patients die in hospitals because of preventable mistakes.
Contact a Virginia Medical Error Attorney Today
We put our trust in doctors and other medical professionals that they will heal us, not harm us. Medical errors are preventable, and the damage they cause can change a person's life forever. If you have been injured because of an emergency room or other type of medical error or have lost a loved one due to medical staff mistakes, contact a Virginia medical malpractice attorney to discuss what legal options may be available to you.
At Shapiro, Appleton & Washburn, we have been advocating for injured victims for more than three decades and will work diligently to get you and your family the financial compensation you deserve for the injuries and losses you have suffered. Call our office today to schedule a free and confidential case evaluation and find out how our legal team can help.
RELATED CONTENT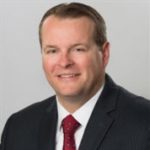 An experienced personal injury attorney with dual licensure in Virginia and North Carolina, Eric Washburn received a B.B.A. in Finance from James Madison University—initially worked in the information technology field before obtaining his law degree from Thomas M. Cooley Law School in Lansing, Michigan. Once an Assistant Commonwealth's Attorney in Danville, Va., Eric has been recognized by Super Lawyers Magazine as a "Rising Star" Super Lawyer in Virginia since 2014.