Last month, Consumer Reports released the alarming results of a report they conducted regarding the number of recalled vehicles currently registered as active Uber and Lyft ridesharing vehicles. According to the report, one in every six rideshare vehicles has an open recall. Some of these open recalls are associated with serious and severe crashes and personal injuries.
Consumer Reports examined the safety records of 94,000 vehicles that are registered to Uber and Lyft in New York City and King County, Washington. Some of the drivers worked for both companies and in those cases, the consumer organization grouped them together.
RELATED CONTENT
Open recall issues included the numerous Takata airbag recalls that have been issued because of the possibility they could severely injure or kill vehicle occupants, and recalls because of defects that could cause engines to entirely lose power, vehicles to catch fire, as well as defective seat belts. Many vehicles had numerous open recalls. For example, there is a 2011 Hyundai Sonata GLS currently registered as a ridesharing car in New York City that has eight open safety recalls that range from potential seat belt detachment to possible engine failure.
How Can Ridesharing Consumers Protect Themselves
Both Uber and Lyft told Consumer Reports that it encourages and reminds ridesharing drivers to have any recalls repaired. In a statement, Uber said they block any vehicles that show up on the "Do Not Drive" list issued by the National Highway Traffic Safety Administration (NHTSA) and vehicle manufacturers.
Lyft initially told Consumer Reports they depend on their drivers' to be honest that their vehicles meet all safety standards, especially since drivers have a "strong personal incentive" to repair vehicle since the vehicles are also used in their personal lives, "driving their kids to school or friends around town." After the report was published, however, Lyft notified Consumer Reports that they had changed their policy and would also now be prohibiting any vehicles with Do Not Drive orders to be used by drive working for their company.
Safety advocates recommend that ridesharing customers take proactive steps to make sure the Uber or Lyft vehicle they are getting into is safe and does not have an open recall. Consider downloading the myCarfax app onto your phone. When you order a ridesharing vehicle, you will be notified of the vehicle's license plate. Enter that plate into the myCarfax app and it will tell you if there is a recall on the vehicle.
Ridesharing customer should also avoid sitting in the front passenger seat in case the vehicle is one of those involved in the defective Takata airbag recall. The defective airbag has been known to explode, spraying metal shards throughout the vehicle, but those who are sitting in the front when it explodes are more at risk of suffering fatal injuries than those who sit in the back.
Another issue that the Consumer Reports investigation found was that there were numerous vehicles that were operating even though they did not meet the vehicle age requirements set by Uber and Lyft. A vehicle that is too old could also put passengers at risk of being seriously injured in a crash.
Contact a Virginia Ridesharing Accident Attorney
If you have been injured in a ridesharing accident, pursuing damages can be complex, especially if the at-fault party that is liable for the accident was the rideshare driver. Determining who is financially responsible for the victim's losses – the driver or the rideshare company – can become even more complicated if the crash was a result of an open recall that the driver never addressed.
At Shapiro & Appleton, we have been advocating for personal injury victims for more than three decades and have extensive experience working with injured persons and their families who have been injured or killed because of defective products. Our Virginia product liability attorneys know how devastating a defective product accident can be for a family. In one case, our firm represented the estate of a man who was killed when the lawnmower he was on exploded in fire and the victim burned to death. Not only was the manufacturer aware that the plastic fuel tank and fuel line connection was insecure, but they had designed a new fuel tank within a year after the victim had purchased his mower and never alerted consumers of the prior defect.
The company also denied there were any other reports of fires caused by their lawnmower, but an intensive investigation by our attorneys revealed not only were there other fire reports, but that the company was fully aware that one fire had burned down the entire residential home. The jury found in favor of the victim's family with an award of $2.5 million.
If you or someone in your family has been a victim of a defective or dangerous product, contact a Virginia personal injury attorney today at 800-752-0042 for a free and confidential case evaluation.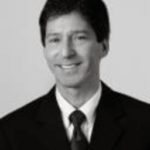 Rick Shapiro has practiced personal injury law for over two decades in Virginia, North Carolina, and throughout the Southeastern United States. He is a Board Certified Civil Trial Advocate by the National Board of Trial Advocacy (ABA Accredited) and has litigated injury cases throughout the eastern United States, including wrongful death, trucking, faulty products, railroad and medical negligence claims. His success in and out of the court room is a big reason why he was named 2019 "Lawyer of the Year" in railroad law in U.S. News & World Report's Best Lawyers publication (Norfolk, VA area), and he has been named a "Best Lawyer" and "Super Lawyer" by those peer reviewed organizations for many years.