There are very few things that we can all agree on in today's world, but the dangers associated with driving drunk are hard to argue against. Everyone knows that it is not a good idea to get behind the wheel after drinking, which is why so many people rationalize the decision to do so by downplaying how much they drank or insisting that they are not driving very far—none of which provides any consolation if and when a Virginia drunk driver causes a crash that leads to other people getting hurt.
If you or someone you love has been injured in a Virginia drunk driving crash, you have the right to seek compensation under Virginia law. Unfortunately, obtaining such compensation can be challenging, so it is a good idea to work closely with a skilled Virginia personal injury attorney.
Does the Driver Have to Be Convicted on DUI Charges for Me to Collect Damages?
The most common questions that we get from victims of drunk driving accidents pertain to the specifics of the criminal case against the driver in question. Under Virginia law, a person over the age of 21 can be convicted of driving under the influence (DUI) if they operate a motor vehicle:
With a blood alcohol content (BAC) of 0.08 percent or higher
With any detectable amount of a controlled substance in his or her system
While under the influence of any intoxicant, controlled substance, or any other drug
For drivers under the age of 21, it is illegal to drive with a BAC of 0.02 percent or higher. An underage driver with a BAC of at least 0.02 percent but less than 0.08 percent will likely face charges of illegal consumption of alcohol. In order for a driver to be convicted, prosecutors must prove beyond a reasonable doubt that one of these scenarios occurred.
The good news is that you have the right to seek compensation from the at-fault driver, regardless of what happens in his or her criminal proceedings. A personal injury action is a civil court matter, which means there is a different burden of proof compared to a criminal court. The civil court will also be interested in different elements of the case.
The Burden of Proof
When you are seeking compensation for injuries you sustained in a car crash, you need to show that the other party acted negligently and breached the duty of care that he or she owed you. You do not necessarily need to prove that the driver was drunk, although doing so is likely to help your case considerably.
In addition, you and your attorney will need to prove your case by a "preponderance of the credible. evidence" instead of beyond a reasonable doubt. This means that you must show the judge or jury that your version of the events is more likely than not to have occurred.
If the driver in question is convicted or pleads guilty to an offense related to drunk driving, those court records are usually admissible as evidence in your personal injury case. It is important to keep in mind, however, that Virginia law only gives you a limited period of time in which to file your personal injury action—usually two years from the date of your injury. Crowded criminal dockets and multiple continuances could potentially extend the criminal case without a resolution, so waiting for a conviction or guilty plea is not always the best idea.
Contact a Virginia Beach Drunk Driver Liability Attorney
For more information about collecting damages after a crash caused by a drunk driver, contact one of the experienced Virginia drunk driving accident injury lawyers at Shapiro, Washburn & Sharp today. We will work hard to get you the compensation you deserve, just as we did in securing a $100,000 settlement for a pedestrian who was hit by a drunk driver in Chesapeake, Virginia. Call (833) 997-1774 for a free consultation.
RELATED CONTENT: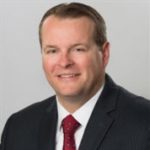 An experienced personal injury attorney with dual licensure in Virginia and North Carolina, Eric Washburn received a B.B.A. in Finance from James Madison University—initially worked in the information technology field before obtaining his law degree from Thomas M. Cooley Law School in Lansing, Michigan. Once an Assistant Commonwealth's Attorney in Danville, Va., Eric has been recognized by Super Lawyers Magazine as a "Rising Star" Super Lawyer in Virginia since 2014.