According to statistics from the National Highway Traffic Safety Administration (NHTSA), more than 10,000 people are killed each year in car crashes caused by speeding. This amounts to almost 30 percent of traffic deaths every year.
At Shapiro & Appleton, our Virginia wrongful death attorneys know how devasting a fatal crash can be for the families of the victims. This is why our legal team works diligently and aggressively to ensure that our clients get the financial justice they deserve for the death of a loved one, whether or not the driver responsible faces criminal charges.
The Perils of Speeding
Unfortunately, almost every driver is guilty of going more than the posted speed limit at one time or another. Many of us have hectic schedules, with work, family, and other obligations and it often feels as if we are always on the move and often running behind. However, it is critical to really understand the dangers that speeding poses and how it can inhibit the vehicle's safety systems, as well as interfere with the control the driver has on the vehicle. Additionally, a crash that involves a speeding vehicle causes catastrophic damage because of the powerful force of the impact.
RELATED CONTENT
Although not every crash is preventable, there are things that drivers can do that can help minimize the extent of their injuries and possibly save their lives. The easiest step is wearing a seat belt every time you get in a vehicle, no matter how close or far you are traveling. The NHTSA data shows that approximately 15,000 lives are saved each year because vehicle occupants are wearing their seat belts. Insist that any passengers in your vehicle also buckle up.
Drivers should also travel at appropriate speeds based on the speed limit and road conditions of the area they are driving in. For example, if the posted speed limit is 55 m.p.h., but there are heavy rains, drivers need to slow down their speed in order to avoid crashing. Also, make sure to avoid any distractions while driving.
The reality is that drivers can take all kinds of safety precautions but are still vulnerable to the actions of other drivers. This is why it is important to be able to identify a dangerous driver. If a vehicle is going at high speeds, lane jumping, or tailgating, this is often a sign of an aggressive or dangerous driver. It is best to create as much space between your vehicle and theirs.
Contact a Virginia Injury Attorney
If you have suffered injuries in a car accident caused by another party, contact a Virginia car accident attorney to find out what legal options you may have. At Shapiro & Appleton, we are dedicated to helping injured clients obtain the compensation they deserve for their medical bills, lost income, and other losses their injuries have caused. Call 800-752-0042 for a free case evaluation.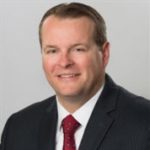 An experienced personal injury attorney with dual licensure in Virginia and North Carolina, Eric Washburn received a B.B.A. in Finance from James Madison University—initially worked in the information technology field before obtaining his law degree from Thomas M. Cooley Law School in Lansing, Michigan. Once an Assistant Commonwealth's Attorney in Danville, Va., Eric has been recognized by Super Lawyers Magazine as a "Rising Star" Super Lawyer in Virginia since 2014.