Disease outbreaks like the emerging coronavirus pandemic that erupted out of Wuhan, China, during the first weeks of 2020 affect much more than people's health. For instance, one of my first thoughts when I read that health care services conglomerate Cardinal Health recalled millions of Chinese-made surgical gowns over concerns that the gowns were contaminated with "bacteria, microbiological flora and other particulate matter," my mind went immediately to the threat of coronavirus infection.
Media statements from Cardinal Health point away from that possibility. As reported by industry news website Modern Healthcare, the company has experienced months of problems with its surgical gown supplier. Subcontracting of production has led to disruptions in site inspections and breakdowns in quality assurance,
Just one week before the recall of 2.5 million gowns that caught my attention, Cardinal Healthcare had recalled 9.1 million gowns for similar reasons. In both cases, the gowns were produced and shipped during November and December 2019, before coronavirus started spreading.
LEARN MORE
Nevertheless, Cardinal Health's dilemma illustrates the need for constant vigilance over product safety. Within the past few years, toxic fumes from drywall, poisonous gold-colored cadmium coatings on costume jewelry and exploding car air bags have grabbed headlines after sickening, injuring and killing adults and children. Negligent and reckless corporations in dozens of countries have endangered people's health and lives. Not even the strictest regulations can stop every bad actor, and U.S.-based companies are as likely to be responsible for allowing dangerous and defective products to reach consumers as are overseas manufacturers.
Victims of poorly designed or inherently dangerous products do have legal rights to file personal injury and wrongful death claims against companies. Succeeding with such claims is rarely easy, and even figuring out which corporation made the harmful error and has liability can be difficult. The best protection comes from companies like Cardinal Health stepping in to prevent potentially harmful products from harming people in the first place.
EJL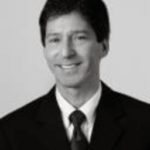 Rick Shapiro has practiced personal injury law for over 30 years in Virginia, North Carolina, and throughout the Southeastern United States. He is a Board Certified Civil Trial Advocate by the National Board of Trial Advocacy (ABA Accredited) and has litigated injury cases throughout the eastern United States, including wrongful death, trucking, faulty products, railroad, and medical negligence claims. His success in and out of the courtroom is a big reason why he was named 2019 "Lawyer of the Year" in railroad law in U.S. News & World Report's Best Lawyers publication (Norfolk, VA area), and he has been named a "Best Lawyer" and "Super Lawyer" by those peer-reviewed organizations for many years. Rick was also named a "Leader in the Law, Class of 2022" by Virginia Lawyers Weekly (total of 33 statewide honorees consisting of lawyers and judges across Virginia).