Losing a loved one in a preventable accident caused by the reckless or careless decisions of another individual can be a traumatic and infuriating event. The situation can be made even worse when your loved one is forced to endure days, weeks, or months of intense pain before they ultimately succumb to their injuries as pass on. In these circumstances, it is perfectly understandable for a family member to want to hold the negligent party accountable for causing this trauma. However, they may be surprised to discover some of the limitations associated with the types of recoverable damages when a loved one initially survives an accident, but subsequently passes on.
I recently co-authored an article, along with my friend and fellow personal injury lawyer Brien Roche, that was published in the Journal of the Virginia Trial Lawyers Association addressing this important legal issue. The information below is a general overview of some of the key issues discussed more in-depth in the VTLA article. 
Q: What exactly is a survival claim?
A: Survival claims are personal injury claims where the plaintiff has passed away, after they are injured due to the alleged negligence of another person or company. The cause of death may either be due to the alleged negligently inflicted injury or not. If the passing is due to the injury then the survival claim may be asserted in conjunction with a wrongful death action or may be converted to the wrongful death claim.
Q: How is a survival claim different from a wrongful death claim?
A: There are more similarities than differences. Nevertheless, put most simply, when someone's death is proximately caused by the negligence of another, you can file a wrongful death lawsuit in Virginia. If the death follows the negligent act but is not directly caused by it, then a survival action may be the only option for a lawsuit. If the original negligent act is definitely the cause of death, at times lawyers will file both a survival action for the pre-death damages and injuries, and a wrongful death action for the effect on the beneficiaries and survivors, such as for the spouse, children or other beneficiaries. Plaintiff attorneys will try to file both forms of lawsuits together and will seek to elect which to proceed under late in the litigation process.
Q: Who Can File a Wrongful Death Lawsuit or Survival Claim?
A: In most instances, a survival action is brought forth by the representative of the decedent's estate. In a wrongful death claim, possible plaintiffs (i.e. the party filing the lawsuit) include the a representative appointed for the estate by a circuit court clerk, deceased victim's spouse or children, other legally recognized financial dependents, or the parents of an unmarried decedent.  You should consult with a personal injury attorney to understand how this process works more clearly.
Q: Can You File Both a Wrongful Death Lawsuit and a Survival Claim in Virginia?
A: An attorney can file both a survival action and wrongful death action however, the parties being sued often file motions to require the estate to only pursue wrongful death if the death definitely resulted from the underlying negligent act because of the way the Virginia wrongful death statute is phrased in this regard. In the VTLA article I wrote with Brien Roche, we suggest the Virginia legislature amend the statute that created the confusion about the ability of a plaintiff's attorney to pick one or the other. Typically, plaintiff attorneys in Virginia often file both a survival and wrongful death claim, and attempt to elect which to proceed under at the time the jury deliberates. In cases where the cause of death is contested, plaintiff attorneys argue the jury must decide between which recovery is appropriate.
Q: Are the damages different when you file a wrongful death claim versus a survival action?
A: There are important distinctions in the pursuable forms of financial restitution when considering a wrongful death action versus a survival action. The big distinction is that Virginia's wrongful death statute does not permit for recovery of pain and suffering damages for the injured person. Virginia's wrongful death statute only permits recovery of damages for the grief and loss to the decedent's beneficiaries and recovery of medical expenses and funeral and burial expenses. There is no provision for pain and suffering of the person who has died. In contrast, a survival action is seeking recovery for the pain and suffering of the person who has died along with recovery for their medical expenses and lost wages up until death. However, due to the overlapping nature of the actions, it would appear to be quite illogical and unreasonable to deny a plaintiff any right to pursue the injured persons pre-death pain and suffering damages under a survival claim.
For example, let's say someone gets hit by a car and endures tremendous pain and suffering in the hospital for 90 days. They then pass away at the hospital. Under the wrongful death laws in Virginia, a claimant may effectively be prohibited from pursuing damages for that intense and extended pain and suffering, if only permitted to pursue damages under for wrongful death statute.
Speak to an Attorney
If you lost a loved one in a preventable accident, the best way to assess your legal options is to schedule a confidential consultation with an attorney.
Additional Information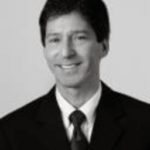 Rick Shapiro has practiced personal injury law for over 30 years in Virginia, North Carolina, and throughout the Southeastern United States. He is a Board Certified Civil Trial Advocate by the National Board of Trial Advocacy (ABA Accredited) and has litigated injury cases throughout the eastern United States, including wrongful death, trucking, faulty products, railroad, and medical negligence claims. His success in and out of the courtroom is a big reason why he was named 2019 "Lawyer of the Year" in railroad law in U.S. News & World Report's Best Lawyers publication (Norfolk, VA area), and he has been named a "Best Lawyer" and "Super Lawyer" by those peer-reviewed organizations for many years. Rick was also named a "Leader in the Law, Class of 2022" by Virginia Lawyers Weekly (total of 33 statewide honorees consisting of lawyers and judges across Virginia). In September 2023, Rick was selected as a recipient of the National Board of Trial Advocacy (NBTA) 2023 President's Award. Although many nominations were submitted from across the country, Rick was just one of eight attorneys chosen by the prestigious National Board which certifies civil trial attorneys across the U.S.