Thanksgiving is the official kick-off of the winter holiday season in Virginia and the rest of the country. Families and friends gather near and far to enjoy the day together. In fact, Thanksgiving is the busiest travel holiday of the year for those driving. It is estimated that 38.2 million people will travel by car this Thanksgiving holiday. According to statistics from AAA, the majority of those drivers will hit the roads on Thanksgiving Day, not the day before.
Tragically, Thanksgiving weekend is also one of the deadliest times for drivers to be on the roads, with approximately 300 victims killed in car accidents each year and thousands more injured. Almost half of these crashes are alcohol-related. Fatigued driving is also a frequent cause of Thanksgiving weekend crashes.
At Shapiro & Appleton, our legal team knows how devastating it is for families when a loved one dies in a crash caused by a negligent or reckless driver. Families not only suffer an overwhelming emotional loss, but there are often significant financial damages, especially if the victim was the primary breadwinner in the family. In these tragic situations, Virginia law allows families to pursue a wrongful death lawsuit against the party or parties who are liable for the crash in order to obtain financial compensation for some of these losses.
RELATED CONTENT
If you are traveling on Thanksgiving, whether across town or across the state, our Virginia personal injury law firm recommends the following steps drivers can take to help minimize the risk of being involved in a car crash:
Plan your route ahead of time. Knowing where you are going and how to get there before you leave will be less of a distraction than trying to figure it out when you are on the road. Make sure to check the weather forecast and road conditions in advance.
Inspect your vehicle to make sure it is in good driving condition for traveling. Check for damaged wiper blades, under-inflated tires, worn brake pads, brake fluid leaks, issues with electrical systems, broken lights, and other issues before leaving.
Make sure you have an emergency road kit in your vehicle. In the event of an accident or breakdown, you may want to have an extra cell phone charger, flares, water, a blanket, and other emergency items at the ready.
If possible, do your traveling earlier in the day. Many accidents, especially accidents caused by drunk drivers, happen in the evening or night. Traveling in the morning and during daylight hours can decrease your risks of being a car accident victim.
If you are traveling some distance, make sure to take frequent breaks, especially if you begin to feel drowsy. If you are too tired to drive safely during your Thanksgiving weekend travels, pull over and rest.
Contact a Virginia Beach Personal Injury Lawyer for Help
Unfortunately, no matter how many precautions you may take to stay safe, there are far too many other drivers on the road who fail to do the same. If you are injured in a vehicle accident, contact a Virginia car accident attorney to find out what legal options you may have.
If you have suffered the loss of a family member, one of our Virginia wrongful death attorneys can help you obtain financial justice for the death of your loved one. Your family may be entitled to funeral and burial expenses, loss of future income and benefits, loss of support, loss of companionship, and more.
The legal team from Shapiro & Appleton has been advocating for injured clients since 1985 and will do all we can to ensure personal injury victims receive maximum recoveries in car injury cases, including drunk driving cases case. If you would like to meet with one of our skilled Va. car accident attorneys to find out how we can help, call us today at 800-752-0042 or a free case evaluation.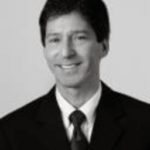 Rick Shapiro has practiced personal injury law for over 30 years in Virginia, North Carolina, and throughout the Southeastern United States. He is a Board Certified Civil Trial Advocate by the National Board of Trial Advocacy (ABA Accredited) and has litigated injury cases throughout the eastern United States, including wrongful death, trucking, faulty products, railroad, and medical negligence claims. His success in and out of the courtroom is a big reason why he was named 2019 "Lawyer of the Year" in railroad law in U.S. News & World Report's Best Lawyers publication (Norfolk, VA area), and he has been named a "Best Lawyer" and "Super Lawyer" by those peer-reviewed organizations for many years. Rick was also named a "Leader in the Law, Class of 2022" by Virginia Lawyers Weekly (total of 33 statewide honorees consisting of lawyers and judges across Virginia).