When a person is involved in a car accident, the hours following that crash can be stressful and confusing as they try to determine if they have suffered any injuries in the accident. Unfortunately, there are many types of injuries that car accident victims sustain that are not always immediately evidence following the event. It can sometimes take hours or even days before the victim begins to suffer symptoms of the injury and realizes they have been hurt. This is especially true with internal injuries. This is why it is critical to always seek out medical attention whenever you have been involved in an accident, even if you think you are fine.
Types of Internal Injuries Suffered in Car Accidents
While there is any number of internal injuries that can occur in a crash, some of the most common ones that we see in the cases we handle at our Virginia personal injury law firm include the following:
Abdominal aorta aneurysm: Any kind of compression to the stomach area in a crash can cause a rupture of the abdominal aorta. This injury is usually fatal.
Brain bleeds: Any type of head wound -whether open or closed – can cause the brain to bleed. This can cause the prevention of oxygen from reaching areas of the brain, resulting in brain damage.
Broken ribs: Broken and fractured ribs are significant injuries on their own, but they can also cause damage by piercing the lungs and other surrounding tissues.
Bruised kidneys: Blunt force trauma to the kidneys can lead to anemia, low blood pressure, issues with urination, and even kidney failure in the most serious cases.
Internal bleeding: The crash can cause trauma to any of the victim's blood vessels that prevent the vessels from clotting or repairing themselves. This will trigger internal bleeding. Failure to diagnose and treat the source of the bleeding can result in the victim's death.
Liver damage: If your liver is damaged in a car accident, you may experience a laceration, tearing, or a hematoma caused by internal bleeding. This usually requires surgery to repair.
Punctured lungs: A damaged lung can result in chest pain and difficulty breathing. There can also be long-term complications if it is not treated immediately.
Spleen trauma: Your spleen can be damaged or even rupture in a car accident. This can cause dangerous internal bleeding and a drop in blood pressure.
Let a Virginia Beach Car Accident Attorney Help
If you have suffered internal injuries in a car accident, not only do you have to deal with the physical and emotional effects of the accident, but you are likely dealing with the financial consequences, as well. Medical bills for treatment of these injuries are usually much higher than less serious injuries. This also means the victim is unable to work while they recover, leading to a loss of income and benefits during this time.
If the crash was caused by another party who behaved recklessly or negligently, Virginia allows victims to take legal action in order to be financially compensated for all of these financial expenses. Victims can also pursue damages for losses that are not economic, such as pain and suffering, scarring emotional anguish, and more.
If you would like to discuss your situation, contact our office to speak with a seasoned Virginia Beach car accident attorney. Shapiro, Appleton & Washburn has been advocating for accident victims for more than three decades and will work diligently to get you the compensation you deserve.
RELATED CONTENT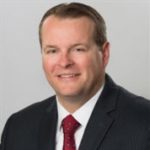 An experienced personal injury attorney with dual licensure in Virginia and North Carolina, Eric Washburn received a B.B.A. in Finance from James Madison University—initially worked in the information technology field before obtaining his law degree from Thomas M. Cooley Law School in Lansing, Michigan. Once an Assistant Commonwealth's Attorney in Danville, Va., Eric has been recognized by Super Lawyers Magazine as a "Rising Star" Super Lawyer in Virginia since 2014.