Contrary to what many people think, even a minor car accident can result in serious injuries. If the crash was the fault of another party, then Virginia law allows victims to pursue a personal injury claim against the at-fault party for the losses the injuries cause them to suffer. These losses include all medical expenses, loss of income for the work missed while they recover, pain and suffering, and more.
LEARN MORE
Although it may seem like a simple process, the truth is that there is nothing easy about getting the financial compensation you deserve in a crash. Insurance companies are notorious for trying to get out of paying what victims are entitled to, either by reducing the settlement or denying the claim completely. This is why no matter how large or small the crash you were in was, you should have a Virginia car accident attorney advocating for you.
Choosing the right car accident attorney is just as important as retaining one. Make sure the attorney representing you only deals with personal injury cases. This helps ensures that the attorney is well versed and experienced in all aspects of Virginia's injury statutes, such as contributory negligence and the statute of limitations. Choosing a boutique law firm – one that only focuses on one area of law – is similar to choosing a physician who only specializes in one area of medicine.
For example, if a person was having issues with their heart, they would seek out a cardiologist, not a general practitioner. Although the GP may be a very good doctor, he or she does not have the training or an experience to treat heart problems the same way a cardiologist does. The same applies to attorneys. An attorney who handles family law cases, estate planning, and other areas of law will not have the same experience as an attorney who only practices personal injury law, like the legal team at Shapiro & Appleton.
Some other tips that will help you find the right car accident attorney to handle your case include:
Choose a personal injury law firm that is local: There are countless television commercials and billboards where law firms tout their services, but many of these firms are not local to the area. Although many of us rely on email for communication these days, there are times throughout the process of your case that you will need to meet with your attorney. Having to drive an hour or more can be a hardship. Having a local attorney who is familiar with the area the crash took place is also important to your case. A local attorney will also be familiar with – and have good relationships with – many of the local doctors and other medical providers in the area that may be treating you. This helps greatly when the need for obtaining medical records and statements become necessary during the car accident claim process.
Choose a personal injury firm that is smaller: When you are a client of a big law firm with countless clients, you do not get the personal attention you deserve. Smaller firms can give every client the attention they should receive. When you have questions or concerns about your case, a car accident attorney from a smaller firm can answer those questions or address any issues that come up quickly. Smaller firms also have less employee turnaround than large firms. This means that the legal team who begins working on your case is usually the same legal team that will bring the case to its resolution.
Meet with the attorney in person before making any decisions: To find the right attorney for your case, set up in-person consultations with each one on your list. It is important when meeting with the attorney, you are also introduced to their paralegal and anyone else who would be working on your case. After the meeting, ask yourself the following questions:
Did you feel welcomed when you walked into the office?
Did you feel comfortable enough to be honest and ask questions?
Did you feel the legal team was listening to you or did you feel rushed through the appointment?
Choosing the right car accident attorney is critical to the success of your case. If any red flags were raised during the consultation, then follow your instincts and go with another firm.
Find out what kind of results the attorney has had with other cases: Most car accident injury cases are settled through negotiations and never end up going to court, however, attorneys who only settle cases and never go to litigation could indicate that the firm is just looking to quickly settle cases and is not aggressive enough in advocating for their clients. Conversely, an attorney whose cases often end up in court could indicate they are not skilled at settlement negotiations or are unprepared to negotiate.
The key is finding an attorney who is seasoned at both negotiations and litigation. A good place to find out this information is by searching online for client reviews. These can be found on the law firm's website, Facebook, Avvo, and Martindale-Hubbell Peer Review.
If you have been injured in a car accident and would like to meet with one of the dedicated Virginia car accident attorneys from Shapiro & Appleton, contact our office today at 800-752-0042 to set up a free and confidential case evaluation.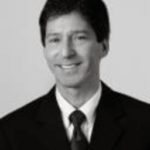 Rick Shapiro has practiced personal injury law for over 30 years in Virginia, North Carolina, and throughout the Southeastern United States. He is a Board Certified Civil Trial Advocate by the National Board of Trial Advocacy (ABA Accredited) and has litigated injury cases throughout the eastern United States, including wrongful death, trucking, faulty products, railroad, and medical negligence claims. His success in and out of the courtroom is a big reason why he was named 2019 "Lawyer of the Year" in railroad law in U.S. News & World Report's Best Lawyers publication (Norfolk, VA area), and he has been named a "Best Lawyer" and "Super Lawyer" by those peer-reviewed organizations for many years. Rick was also named a "Leader in the Law, Class of 2022" by Virginia Lawyers Weekly (total of 33 statewide honorees consisting of lawyers and judges across Virginia).