We have reached the top five civil justice stories of 2019.  This is Part II of Legal Examiner's annual compilation of the 10 most important civil cases of 2018, created by Virginia Beach, VA attorney-author Richard N. (Rick) Shapiro and his research assistants, a year end compilation tradition provided for Legal Examiner since 2012.  In Part I, we counted down from 10 through 6, and in this second installment, we highlight the top five civil justice stories of 2019.
Widower Awarded More Than $157 Million in Nation's First Same-Sex Wrongful Death Case Against Big Tobacco
Multiple States, Including Virginia, Enact Laws Allowing Abuse Victims to Sue the Catholic Church
Global Opioid Settlement Being Negotiated Where Manufacturers Could Pay Out Billions to Victims and Their Families
Jury Orders Monsanto to Pay More Than $2 Billion to Couple Struggling with Cancer After Long-Term Use of RoundUp
And the No. 1 Civil Justice Story of 2019 is….
Johnson & Johnson's Talc-Based Powder Products Appear to Be Way More Dangerous Than Anyone Realized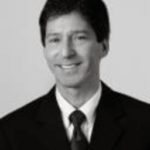 Rick Shapiro has practiced personal injury law for over 30 years in Virginia, North Carolina, and throughout the Southeastern United States. He is a Board Certified Civil Trial Advocate by the National Board of Trial Advocacy (ABA Accredited) and has litigated injury cases throughout the eastern United States, including wrongful death, trucking, faulty products, railroad, and medical negligence claims. His success in and out of the courtroom is a big reason why he was named 2019 "Lawyer of the Year" in railroad law in U.S. News & World Report's Best Lawyers publication (Norfolk, VA area), and he has been named a "Best Lawyer" and "Super Lawyer" by those peer-reviewed organizations for many years. Rick was also named a "Leader in the Law, Class of 2022" by Virginia Lawyers Weekly (total of 33 statewide honorees consisting of lawyers and judges across Virginia). In September 2023, Rick was selected as a recipient of the National Board of Trial Advocacy (NBTA) 2023 President's Award. Although many nominations were submitted from across the country, Rick was just one of eight attorneys chosen by the prestigious National Board which certifies civil trial attorneys across the U.S.