2019 was a big year for civil justice issues. As you will discover, this top-10 list includes massive jury verdicts, recalls, and shocking revelations about the corporate indifference to public safety displayed by Johnson & Johnson, Monsanto, and so forth.  We present our top ten list in a two part countdown, this is the Part I. 
Legal Examiner's annual compilation of the 10 most important civil cases of 2019, was created by Virginia Beach, VA attorney-author Richard N. (Rick) Shapiro and his research assistants. This year-end compilation has become a tradition and has been provided by Rick and his team for Legal Examiner annually since 2012.
President Trump Ordered to Pay $2 Million to Settle Civil Lawsuit Related to the Improper Use of the Trump Foundation for Political Purposes
Why It's Big:

Donald Trump, as the leader of a large organization, acted inappropriately in an effort to benefit himself politically. Wait, but this is not the Ukraine scandal. This case involves then-candidate Trump and the decision he made to allow his presidential campaign to orchestrate a televised fundraiser ostensibly for the Trump Foundation in Des Moines, Iowa, in January 2016, but allowing his 2016 presidential campaign to use the money, diverting it from the foundation, according to a New York State Court. The Judge determined that Trump "breached his fiduciary duty to the Foundation," and the Trump foundation subsequently closed up for good in 2018.

What We Learned:

For those that have forgotten, candidate Trump was feuding with then Fox News anchor Megyn Kelly, snubbed the Fox News debate, and instead conducted a "charitable" event. Here is the list of nonprofits that were slated to receive money from that "charitable" fundraiser in January 2016, but did not receive a dime because the money was funneled to the Trump presidential campaign.
Army Emergency Relief, Children's Aid Society, City Meals-on-Wheels, Give an Hour, Martha's Table, United Negro College Fund, United Way of Capital Area and the US Holocaust Memorial Museum.
Congress Takes Aim at Amtrak Over New Forced Arbitration Language in Train Tickets
Why It's Big:

It was discovered that Amtrak modified its boilerplate language on passenger tickets to effectively prevent passengers who are injured in Amtrak accidents from suing the company in court. Instead, passengers would be forced to engage in binding arbitration. Multiple members of Congress have taken umbrage with this modification and there is now a strong push for Amtrak to drop the forced arbitration language.

What We Learned:

Trying to quietly modify the standard language on your tickets to effectively prohibit mass transit passengers from suing your company is going to get noticed eventually, especially because the federal government owns all its preferred stock.

Dig Deeper:
Takata Airbag Recall Continues, Expands in Scope
Why It's Big:

It is starting to seem like every Takata airbag ever produced was defective, in more than one way. This is due to the fact that Takata recently advised U.S. safety regulators that another 1.4 million vehicles need to be repaired over a defect linked to its airbags.

What We Learned:

Components that Takata supplied to five of the world's biggest car manufacturers may absorb moisture that could either cause air bags to rupture or under-inflate, according to a notice on the National Highway Traffic Safety Administration's website. This defect is different than the earlier defect which could cause lethal metal shards to be fired out from the airbag mechanism.

Dig Deeper:
Large Retailers Continued to Sell Dangerous Products While Under Safety Recalls
Why It's Big:

When a company recalls a product, there is an expectation that a large retail store will take the necessary steps to remove the product from their locations. Well, turns out that is not always the case. Large retailers like HomeGoods were found to still be selling products that were the subject of recalls issued all the way back in 2014. Some involved infant products as well.

What We Learned:

Federal inspectors issued a warning about several products that were being sold at TJ Maxx, Marshalls and HomeGoods, despite those products being previously recalled. Specifically, 19 products under recalls were sold to hundreds of consumers at various locations. Under the Consumer Product Safety Act (CPSA), it is generally illegal for any person to sell a product subject to a CPSC recall, regardless of whether the recall was conducted voluntarily or pursuant to court order. But until the passage of the CPSA in 2008, there was no federal restriction on the resale of recalled products. Under the CPSA, selling recalled products exposes offenders to a penalty of up to $100,000 per product sold, to a maximum of $15 million.

Dig Deeper:
Popular Diabetes Medication Metformin May Have Been Contaminated with Carcinogenic Substances
Why It's Big:

As you will see later on in this list, selling a product contaminated with known carcinogens is never a good idea and could result in large, multi-billion dollar adverse jury verdicts. Metformin is an oral diabetes medicine that helps improved blood sugar levels in adults with type 2 diabetes mellitus.

What We Learned:

The U.S. Food and Drug Administration and other healthcare regulators are investigating whether the diabetes drug Metformin was distributed with contamination by of a cancer-causing chemical known as N-nitrosodimethylamine (NDMA).  Heartburn drug Zantac was also recalled earlier this year for fear it contained NDMA.

Dig Deeper: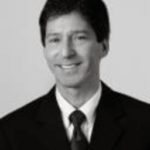 Rick Shapiro has practiced personal injury law for over 30 years in Virginia, North Carolina, and throughout the Southeastern United States. He is a Board Certified Civil Trial Advocate by the National Board of Trial Advocacy (ABA Accredited) and has litigated injury cases throughout the eastern United States, including wrongful death, trucking, faulty products, railroad, and medical negligence claims. His success in and out of the courtroom is a big reason why he was named 2019 "Lawyer of the Year" in railroad law in U.S. News & World Report's Best Lawyers publication (Norfolk, VA area), and he has been named a "Best Lawyer" and "Super Lawyer" by those peer-reviewed organizations for many years. Rick was also named a "Leader in the Law, Class of 2022" by Virginia Lawyers Weekly (total of 33 statewide honorees consisting of lawyers and judges across Virginia).