We have reached the top five civil justice stories of 2022. This is Part II of Legal Examiner's annual compilation of the 10 most important civil cases of 2022, created by Virginia Beach, VA attorney-author Richard N. (Rick) Shapiro and his research assistants, a year end compilation tradition provided for Legal Examiner since 2012.  In Part I, we counted down from 10 through 6, and in this second installment, we countdown the top five.
No. 5 – Jury Awards $1.7 Billion in Damages Against Ford Motor Company in Rollover Wrongful Death Case
Why It Made the List: There is no denying $1.7 billion in damages is a whopper of a verdict. Specifically, a jury in Gwinnett County, Georgia unanimously handed down the multi-billion-dollar verdict against Ford Motor Company in a wrongful death lawsuit. The civil action stems from a 2014 rollover accident that took the life of a Middle Georgia couple. The $1.7 billion verdict is the largest in Georgia's history, and the large majority was punitive damages, as the jury awarded $24 million of the total as compensatory damages.  The jury determined Ford had sold 5.2 million "Super Duty" trucks with weak roofs that would crush people inside during rollovers. The flaw was present in all "Super Duty" models between 1999 and 2016, according to the family's attorney.  Evidence was admitted of nearly 80 similar prior wrecks where people had been killed or injured when the trucks' roofs crushed them during rollovers.  At one time, Gwinnett County was considered a highly conservative county, but the verdict shattered that misconception.
Source: https://www.ajc.com/news/jury-imposes-17-billion-verdict-largest-in-state-history-against-ford/E3C6WROKCFEOFCECTIO3VY7BDA/
No. 4 – Google Slapped with Historic $391 Million Fine for Secretly Tracking Whereabouts of Consumers
Why It Made the List: An emphasis is being placed on privacy and the protection of personal data by regulators in the U.S., including State Attorneys General. Despite the lack of a federal privacy law, a number of states (including Virginia) are enacting laws designed to protect personal data and provide rights to consumers so they can be better informed about what is being done with their personal data by large tech companies such as Google. Google voluntarily agreed to pay a record $391.5 million to settle legal actions brought by 40 State Attorneys General in the United States related to allegations the internet search giant misled users about the collection of personal location data, and effectively tracked users without their knowledge or consent.  Specifically, a 2018 report from the Associated Press  revealed Google was continuing to track users' locations on Android and iOS devices even when they turned off "location history" in their account settings, effectively making the privacy controls meaningless in terms of Google still tracking the user.  "Google misled its users into thinking they had turned off location tracking in their account settings, when, in fact, Google continued to collect their location information," Oregon Attorney General Ellen Rosenblum explained.
Sources: https://thehackernews.com/2022/11/google-to-pays-391-million-privacy-fine.html
https://apnews.com/article/north-america-science-technology-business-ap-top-news-828aefab64d4411bac257a07c1af0ecb
No. 3 – U.S. Women's Soccer Team Prevails in Equal Pay Class Action Lawsuit
Why It Made the List: In a prime example of the civil justice system spurring societal progress, the U.S. Women's National Team and U.S. Soccer Federation announced a settlement in the equal pay class action lawsuit brought by the U.S. Women's Soccer Team. Hopefully, the glaring pay discrepancy for female professional athletes may become a relic of the past. "It's a historic day for us! It's been years and years of fighting for equality within our sport. Today we accomplished that with US Soccer!" tweeted Alex Morgan.
Source: https://mashable.com/article/womens-soccer-equal-pay-settlement
No. 2 – Jury Orders Infowars Alex Jones to Pay Close to $1 Billion in Damages to Sandy Hook Families
Why It Made the List: When someone peddling conspiracy theories, white nationalism, and fake health supplements is held to account by a civil jury, it highlights why we have a civil justice system. Conspiracy mongering Alex Jones gained public notoriety after pushing a disgusting lie about the Sandy Hook shooting, which took the lives of young children and teachers.  Jones profited off bogus claims it was all a "hoax" or "false flag" initiative engineered by the government.  Jones did not violate any criminal laws, so he could not be prosecuted by any particular state. Hence, the pursuit of accountability through the civil justice system. Fortunately, a jury recognized the harm inflicted on grieving family members by this baseless conspiracy theory and ordered Jones to pay close to $1 billion in damages. This massive jury verdict comes on the heels of a Texas jury ordering Jones to pay close to $50 million in damages to the parents of another slain child.  Since these verdicts, attorneys have alleged Jones moved money and assets to avoid paying the potential monetary damages, and more fireworks will be erupting in regard to the money trail of his assets in 2023.
Sources: https://apnews.com/article/shootings-school-connecticut-conspiracy-alex-jones-3f579380515fdd6eb59f5bf0e3e1c08f
The Top Civil Justice Story of 2022
No. 1. New York AG Files Civil Suit Against Former President Trump for $250 Million
Why It's on the List: Considering former President Donald Trump recently announced his bid to reclaim the White House in 2024, it is safe to say a $250 million civil lawsuit filed by New York Attorney General Letitia James has the potential to significantly impact the 2024 presidential race, especially if AG James prevails in securing a massive fraud damages judgment against Trump. If New York state proves the fraud charges and secures a large sum of damages this could negatively impact Trump's 2024 "Make America Great Again…Again" campaign and burnish allegations that he is an unethical swindler.
But even the $250 million sought by NY's AG pales in comparison to the $500 million Trump's various political operations and PAC's have raised to "stop the steal" since the 2020 presidential election, according to an analysis by OpenSecrets, based on federal campaign finance filings.  It's also unclear whether the PAC's will pay, or can legally pay, Trump's spiraling legal fees to defend him in the NY civil fraud case, once he declared his candidacy for president in 2024.
Sources: https://www.usatoday.com/story/news/politics/2022/11/03/massive-civil-lawsuit-stakes-donald-trump-family-and-companies/10461321002/
https://www.opensecrets.org/news/2022/09/trumps-political-operation-raised-over-500-million-after-2020-election-despite-increased-scrutiny/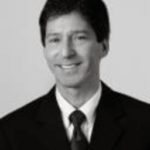 Rick Shapiro has practiced personal injury law for over 30 years in Virginia, North Carolina, and throughout the Southeastern United States. He is a Board Certified Civil Trial Advocate by the National Board of Trial Advocacy (ABA Accredited) and has litigated injury cases throughout the eastern United States, including wrongful death, trucking, faulty products, railroad, and medical negligence claims. His success in and out of the courtroom is a big reason why he was named 2019 "Lawyer of the Year" in railroad law in U.S. News & World Report's Best Lawyers publication (Norfolk, VA area), and he has been named a "Best Lawyer" and "Super Lawyer" by those peer-reviewed organizations for many years. Rick was also named a "Leader in the Law, Class of 2022" by Virginia Lawyers Weekly (total of 33 statewide honorees consisting of lawyers and judges across Virginia). In September 2023, Rick was selected as a recipient of the National Board of Trial Advocacy (NBTA) 2023 President's Award. Although many nominations were submitted from across the country, Rick was just one of eight attorneys chosen by the prestigious National Board which certifies civil trial attorneys across the U.S.