It is estimated that the number of Baby Boomers in this country is almost 80 million people. Between medical advances and the focus on healthy living and exercise, the age of life expectancy continues to increase. This means that, at some point, more and more families will be faced with the decision of placing their senior loved one in a nursing home. More than one million people – including one out of every 10 people 85 years of age or older – live in nursing homes.
This decision becomes even harder with the never-ending number of incidents we read and hear about tragic nursing home abuse and neglect cases. How does a family know that the home they have placed their loved one in will be one where their senior will receive the best quality of care from both staff and administration?
One excellent tool families can use is the Nursing Home Finder report which is published by U.S. News & World Report. The organization, which has been issuing its annual report since 2009, recently released its 2022-2023 issue. The ranking of each facility is determined using data from the Centers for Medicare & Medicaid Services (CMC) for their Nursing Home Compare program.
This year, there were over 15,000 nursing homes nationwide which the report evaluated. Of those totals, approximately 2,300 earned the organization's Best Nursing Home designation. Using the reporting tool, a family can find highly-rated facilities by location, distance, size, and Medicare and Medicaid coverage.
The state with the highest number of nursing homes that made the list was California. Florida was second, followed by Pennsylvania and Texas. The states/district with the highest number of Best Nursing Home recognitions were Arkansas, Hawaii, and Washington D.C.
In Virginia, out of the 288 nursing homes in operation, only 19 received an overall rating of five out of five.
A five-level rating system was used, from top-performing to poor. The different factors that were rated included the type and quality of care patients received, the results of health inspections, the type of staffing the facility had, and its safety record. Facilities could only be designated a Best Nursing Home if they received a rating of at least 4.5 for the prior 10 months of federal reporting.
When looking for a nursing home for their loved one, there are certain criteria a family should research. What is the facility's safety record? Have complaints been filed with the state agency that oversees it? (You can find the information via Medicare's Nursing Home Compare website.)
Virginia Personal Injury Attorney
Tragically, no matter how carefully and diligently a family researches a nursing home facility, incidents of elder abuse and neglect still happen. If your loved one has been a victim, contact a skilled Virginia nursing home abuse attorney to discuss what legal recourse you may have against the facility. The legal team at Shapiro, Washburn & Sharp has extensive experience fighting for the rights of nursing home abuse victims and their families and will work diligently to get your loved one the financial justice they deserve.
RELATED CONTENT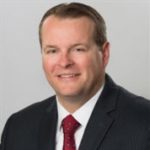 An experienced personal injury attorney with dual licensure in Virginia and North Carolina, Eric Washburn received a B.B.A. in Finance from James Madison University—initially worked in the information technology field before obtaining his law degree from Thomas M. Cooley Law School in Lansing, Michigan. Once an Assistant Commonwealth's Attorney in Danville, Va., Eric has been recognized by Super Lawyers Magazine as a "Rising Star" Super Lawyer in Virginia since 2014.