Charitable immunity stems from the common law concept that people and organizations who set out to do good should not be punished for their efforts. The doctrine has been written into the laws of Virginia in way that gives volunteers for nonprofits, religious institutions and charities, as well as the organizations themselves, strong protections against liability for personal injuries and wrongful deaths.
This type of immunity from insurance claims and lawsuits is not as strong as the sovereign immunity that protects government employees or the Feres Doctrine that prevents active duty members of the U.S. military from filing medical malpractice claims for errors at federal health care facilities. Still, holding, say, a church accountable for a trip and fail can be difficult.
LEARN MORE
Section 44-146.23 of the Virginia Code grants charitable immunity against negligence claims to people and organization who "voluntarily and without compensation" provide assistance, guidance, counseling, goods or services. Charitable immunity extends to an "individual, corporation, partnership, association, cooperative, limited liability company, trust, joint venture, fraternal organization, religious organization, charitable organization, or any other legal or commercial entity and any successor, officer, director, representative, or agent thereof."
Proving that negligence led directly to an injury or death is necessary for receiving an insurance settlement or civil jury award. Under Virginia's charitable immunity law, then, simply showing that a crash or a fall was the fault of an individual or organization covered by the law would not suffice to merit financial recovery.
However, the state statute also specifies that a grant of charitable immunity "shall not preclude liability for civil damages as a result of gross negligence, recklessness, or willful misconduct. The immunities of this subsection shall not extend to any manufacturer or to any retailer or distributor substantially involved in the manufacture or design of any product or good."
Examples of when charitable immunity would be waived include a church van driver causing a crash while under the influence of alcohol, a foodbank knowingly distributing recalled or expired canned goods, or a case worker attacking a client. In addition, the maker of defective tires on a church van could be held liable via an insurance claim or lawsuit that did not involve the church. Consulting with an experienced Virginia personal injury attorney will help you understand all your legal options.
EJL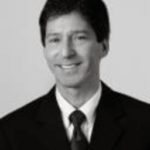 Rick Shapiro has practiced personal injury law for over two decades in Virginia, North Carolina, and throughout the Southeastern United States. He is a Board Certified Civil Trial Advocate by the National Board of Trial Advocacy (ABA Accredited) and has litigated injury cases throughout the eastern United States, including wrongful death, trucking, faulty products, railroad and medical negligence claims. His success in and out of the court room is a big reason why he was named 2019 "Lawyer of the Year" in railroad law in U.S. News & World Report's Best Lawyers publication (Norfolk, VA area), and he has been named a "Best Lawyer" and "Super Lawyer" by those peer reviewed organizations for many years.