The Centers for Disease Control estimates that hospital infections take the lives of close to 90,000 patients each year. When an infection is not diagnosed in a timely manner, it can wreak havoc on your body and even be life-threatening.
Band Neutrophils Percentage Can Be a Warning Sign of Serious Infection
When it comes to failure-to-diagnose or missed-diagnosis medical malpractice cases associated with an infection, one of the key pieces of evidence that can help establish liability is whether a medical professional reviewed and/or checked the percentage of "band neutrophils" in a patient's system. Band neutrophils is essentially your body's early warning "infection soldiers."
The human body produces a large volume of "band" cells when fighting an infection. This is noteworthy because a normal band cell count in an individual is 10 percent or less. This means if your band count is significantly more than 10 percent, it could be an early indicator that you have a serious infection warranting immediate medical intervention.
What is Sepsis?
Sepsis is the body's extreme response to an infection, according to the Centers for Disease Control. When a patient develops sepsis, it needs to be treated as soon as humanly possible since it is a life-threatening medical emergency.
Sepsis occurs when an infection you already have triggers a chain reaction throughout your body.  Infections that lead to sepsis routinely start in the lung, urinary tract, skin, and/or gastrointestinal tract. Without timely treatment, sepsis can rapidly lead to tissue damage, organ failure, or even death.
Signs and Symptoms Indicating You May Have Sepsis
The common signs and symptoms associated with sepsis include:
High heart rate
Low blood pressure
High fever while also feeling chills
Confusion and/or disorientation
Shortness of breath
Clammy or sweaty skin
Extreme pain or discomfort
Pale or discolored skin
If you or a family member exhibit any of these signs or symptoms, you should seek immediate medical care. Please keep in mind, the development of sepsis is a medical emergency and requires medical intervention as soon as humanly possible.
Failure to Timely Diagnose an Infection Can Cause Other Horrific Health Issues
It is worth noting that, when an internal infection is not timely diagnosed by a medical professional and goes unchecked developing sepsis is just one horrific health issue that can develop. Another risk is developing necrotizing fasciitis. You may be asking yourself, "What in the world is necrotizing fasciitis?" Well, it is also referred to as the "flesh-eating disease." Basically, necrotizing fasciitis is a bacterial infection that can cause significant, potentially permanent damage to the deep layers of your skin. The infection is life-threatening and is known to spread quickly.  The bacteria known to cause flesh-eating disease has been identified as accessing humans through:
Surgical wounds (nicked organs, lacerated organs, etc.)
Puncture wounds (perforations)
Abrasions
Why It is Important to Hire an Experienced and Knowledgeable Medical Malpractice Lawyer in Virginia Beach
Unfortunately, it can be extremely difficult for someone to establish it was the hospital's lack of proper sterilization that led to the development of sepsis or necrotizing fasciitis. A more viable legal strategy is asserting that the medical professional who treated you failed to promptly diagnose and treat the infection that led to sepsis, necrotizing fasciitis, or other serious health issues. This is where hiring an experienced medical malpractice attorney in Virginia Beach can pay dividends. Your medical negligence lawyer should possess extensive knowledge regarding the development of sepsis, necrotizing fasciitis, and other adverse health issues associated with a missed diagnosis of an infection. Also, your Virginia Beach medical malpractice lawyer should be experienced in proving negligence on the part of a health care provider or hospital with a track record of achieving results on behalf of clients during settlement negotiations and at trial.
Why You Should Hire Our Firm for Your Medical Malpractice Case
At Shapiro, Washburn & Sharp, our team has extensive experience handling complex injury and medical malpractice claims. We understand how the defense works and know how to counter their actions. In addition, our team of medical malpractice attorneys possess decades of combined legal experience, and we have returned significant multimillion-dollar settlements and verdicts for clients. Contact our office today to schedule a free, confidential case review.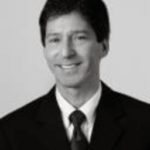 Rick Shapiro has practiced personal injury law for over 30 years in Virginia, North Carolina, and throughout the Southeastern United States. He is a Board Certified Civil Trial Advocate by the National Board of Trial Advocacy (ABA Accredited) and has litigated injury cases throughout the eastern United States, including wrongful death, trucking, faulty products, railroad, and medical negligence claims. His success in and out of the courtroom is a big reason why he was named 2019 "Lawyer of the Year" in railroad law in U.S. News & World Report's Best Lawyers publication (Norfolk, VA area), and he has been named a "Best Lawyer" and "Super Lawyer" by those peer-reviewed organizations for many years. Rick was also named a "Leader in the Law, Class of 2022" by Virginia Lawyers Weekly (total of 33 statewide honorees consisting of lawyers and judges across Virginia).