Virginia Beach has some of the busiest streets in the state. According to statistics from the state of Virginia, there are approximately 5,300 traffic accidents that occur in Virginia Beach each year, resulting in 25 deaths and 2,600 people who suffer personal injuries. These high numbers should be no surprise given the number of residents – 445,000 – and overnight visitors – 7 million – that the city attracts each year.
Traffic Accidents Involving Wheelchair Users
Included in these numbers are pedestrian accidents. Unfortunately, the more vehicles and people there are on the roads, the higher the number of pedestrian accidents and injuries. A Virginia Beach personal injury attorney knows that one segment of the population that is particularly vulnerable to these accidents are wheelchair users.
While wheelchair accessibility has improved over the years, many wheelchair users – whether for a short period of time or on a long-term basis – face serious obstacles in day-to-day life. Unfortunately, some of these obstacles result in unsafe conditions for those who are wheelchair-bound.
For example, wheelchair users have a significantly higher risk of being injured in intersections than other pedestrians. In one major study, researchers reported that wheelchair users are three times more likely to die in traffic accidents than the rest of the population. The study also found that half of all fatal crashes involving wheelchair users occurred at intersections.
Researchers attributed this high risk to poor pedestrian infrastructure that is not adapted to those with impaired mobility. As a result, wheelchair users are often forced to use the streets, exposing them to greater risk. The data, collected from police reports, also indicated that in around fifteen percent of cases, wheelchair users were not visible to drivers.  Furthermore, wheelchair users who see a potential threat often cannot speed up quickly enough to move out of the way.
The Americans with Disabilities Act
Federal regulations require state and local governments to provide well-designed curb ramps at pedestrian crosswalks and at public transportation stops where walkways intersect curbs, which enable wheelchair users to safely access public streets. Curb ramps must comply with ADA standards for width, slope, cross slope, and placement. If a state or local government entity fails to provide adequate ramps, it may be held liable for any injuries that occur as a result.
Damages
In personal injury cases, Virginia adheres to the "eggshell" doctrine. This means that someone who causes an accident can be held liable for the victim's injuries even if the victim had a health condition that caused him or her to suffer a more serious injury than another individual would have in the same situation. In a personal injury lawsuit, if the victim of an accident was wheelchair-bound, making them particularly susceptible to injury, the driver can still be held liable.
Whether an accident was caused by a negligent driver or a city's dangerous roads, wheelchair users who were injured in traffic collisions may be able to recover for the harm they suffered in a personal injury lawsuit.
Contact Our Virginia Personal Injury Law Firm
If you or a loved one has been injured in a pedestrian accident, contact Shapiro, Washburn & Sharp to find out what type of legal recourse you may have for financial compensation for the losses your injuries have caused. Call our office today to schedule a free consultation with one of our dedicated Virginia Beach car accident attorneys. Our attorneys work diligently to get our clients the compensation they deserve, like a $227,000 settlement for one of our clients who suffered serious injuries when he was hit by a vehicle while crossing a Virginia Beach crosswalk.
RELATED CONTENT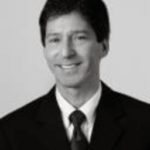 Rick Shapiro has practiced personal injury law for over 30 years in Virginia, North Carolina, and throughout the Southeastern United States. He is a Board Certified Civil Trial Advocate by the National Board of Trial Advocacy (ABA Accredited) and has litigated injury cases throughout the eastern United States, including wrongful death, trucking, faulty products, railroad, and medical negligence claims. His success in and out of the courtroom is a big reason why he was named 2019 "Lawyer of the Year" in railroad law in U.S. News & World Report's Best Lawyers publication (Norfolk, VA area), and he has been named a "Best Lawyer" and "Super Lawyer" by those peer-reviewed organizations for many years. Rick was also named a "Leader in the Law, Class of 2022" by Virginia Lawyers Weekly (total of 33 statewide honorees consisting of lawyers and judges across Virginia).