Virginia has just voted to become the 16th state in the country to legalize marijuana for adults. On Saturday, February 27th, the Virginia House passed the measure in a 48-43 vote, and the Senate approved it in a 20-19 vote. Under the new law, marijuana possession would not become legal until January 2024, when regulated sales are scheduled to start. The bill was sent to the governor for his signature, but his office is currently working with lawmakers to see if they can speed up the legalization of marijuana by years, possibly making possession legal as soon as July 1 instead of the January 2024 date.
Marijuana and Driving
As mentioned above, recreational sales of marijuana – including plants, gummies, cookies, and other edibles – will not be available in Virginia for another three years. However, Virginia already has a medical marijuana program in place and did decriminalize marijuana last year. More than two dozen states have decriminalized marijuana possession, and 47 states have medical marijuana programs in place.
While there are many government officials, criminal justice advocates, and the public who tout these changes in the law, the one issue that is not being addressed is cannabis use and driving. Just like driving under the influence of alcohol is illegal, so is driving while under the influence of pot. It can also cause serious car accidents leaving victims with serious and catastrophic personal injuries, even though impairment levels with marijuana may seem far less severe than those of drunk drivers with high blood alcohol levels.
And in what has become an alarming trend, national data shows that drugged driving accidents are now responsible for more car accident deaths than drunk driving accidents. In one major study, conducted by the Governor's Highway Safety Association, 8 percent of all drivers killed in this country in one year had alcohol levels in their systems, while 44 percent of drivers that were killed had drugs in their systems, including marijuana, opioids, and other illegal drugs.
Effects of Marijuana on Drivers
Cannabis in any form can have a significant impact on a driver's ability to operate a vehicle. Recent studies about driving under the influence of marijuana reveal that:
Cannabis impairs a driver's judgment, motor skills, and reaction time.
There is a direct relationship between driver and impairment and THC levels. THC (tetrahydrocannabinol) is the main psychoactive compound in cannabis that produces the high sensation.
Drivers who have THC in their blood are twice as likely to cause a fatal crash than a driver with no drugs in their system.
Drivers who have THC in their blood are three to seven times more likely to cause a crash than a driver with no drugs in their system.
Let a Virginia Personal Injury Attorney Help
If you have been injured in a crash caused by a drugged driver, not only could that driver face potential criminal charges, but they may also be held legally liable for any losses your injuries have caused you. Victims of drugged driving accidents can pursue damages for their medical expenses, loss of income while they recover, pain and suffering, emotional anguish, and more.
In addition to compensatory damages, a victim may also be awarded punitive damages in a drugged driving car accident lawsuit. Punitive damages are punishment for the at-fault driver for their reckless behavior, as well as to send a message to "society" that this behavior will not be tolerated.
Victims who have suffered personal injuries or families who have lost a loved one in a car accident caused by a drugged driver should contact a skilled Virginia car accident attorney to find out what legal options they may have.
At Shapiro, Appleton & Washburn, we have been advocating for injured clients and their families since 1985 and will do all we can to ensure you receive the best possible outcome under the circumstances of your case. If you would like to meet with one of our skilled Virginia Beach personal injury attorneys, call us today at 800-752-0042 for a free case evaluation.
RELATED CONTENT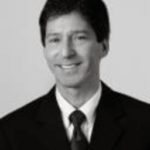 Rick Shapiro has practiced personal injury law for over 30 years in Virginia, North Carolina, and throughout the Southeastern United States. He is a Board Certified Civil Trial Advocate by the National Board of Trial Advocacy (ABA Accredited) and has litigated injury cases throughout the eastern United States, including wrongful death, trucking, faulty products, railroad, and medical negligence claims. His success in and out of the courtroom is a big reason why he was named 2019 "Lawyer of the Year" in railroad law in U.S. News & World Report's Best Lawyers publication (Norfolk, VA area), and he has been named a "Best Lawyer" and "Super Lawyer" by those peer-reviewed organizations for many years. Rick was also named a "Leader in the Law, Class of 2022" by Virginia Lawyers Weekly (total of 33 statewide honorees consisting of lawyers and judges across Virginia). In September 2023, Rick was selected as a recipient of the National Board of Trial Advocacy (NBTA) 2023 President's Award. Although many nominations were submitted from across the country, Rick was just one of eight attorneys chosen by the prestigious National Board which certifies civil trial attorneys across the U.S.