The current law in Virginia "prohibits the reading of any email or text message and manually entering letters or text in such a device as a means of communicating" and "holding a personal communications device while driving in a work zone." But that all changes come January 1, 2021, when a new hands-free driving law goes into effect. The new legislation bans holding handheld personal communication devices while driving a vehicle.
Drivers who violate the law will have to dig into their wallets. The first offense is punishable by a fine of $125. Second and subsequent offenses means a fine of $250. Violations in a highway work zone is a mandatory $250 fine.
There are some exceptions to the law:
Operators of emergency vehicles who are engaged in performing official duties
Operators who are lawfully stopped or parked
Operators who are using the handheld device to report an emergency
Amateur or citizens band radio use
Distracted Driving Crisis
Despite all the education and multiple studies that show just how treacherous engaging in distracted driving behaviors are, people still do it. It is so bad that the National Highway Traffic Safety Administration (NHTSA) has identified distracted driving as "a crisis that needs to be addressed now."
The statistics on distracted driving in this country is staggering:
According to the Centers for Disease Control and Prevention (CDC), nine people are killed every day in distracted driving accidents. That comes up to 3,500 victims per year.
The NHTSA says there are 1,000 victims injured every day in distracted driving incidents.
According to the NHTSA, distracted driving was responsible for almost 10 percent of all fatal vehicle accidents.
Drivers who text and drive are approximately 23 times more likely to be involved in a car accident. They are six times more likely to get in a crash than a drunk driver.
It takes an average of three seconds after a driver's attention is taken off the road for a crash to happen. Reading a text while driving distracts a driver for a minimum of five seconds.
Texting and driving increases the time a driver has their eyes off the road by 400 percent.
Teen drivers are especially at risk for distracted driving accidents:
Eleven teens die every day because they were texting and driving.
Approximately 20 percent of all teens involved in fatal crashes were using a cell phone at the time of the crash.
Teens have a 400 percent higher risk of crashing when texting and driving than adults do.
About 95 percent of all teens understand the risks and dangers of texting and driving, yet 35 percent admit they do it anyway.
About 25 percent of teens respond to at least one text they get while driving every time they get behind the wheel of a car.
Let a Virginia Injury Attorney Help
If you have been injured in a crash caused by a driver who was texting and driving or some other distracted driving behavior, contact a Virginia car accident attorney to find out what legal recourse you may have. The legal team from Shapiro, Appleton & Washburn has been advocating for injured clients since 1985 and will do all we can to ensure you receive the best possible outcome under the circumstances of your case. If you would like to meet with one of our skilled Virginia car accident attorneys to find out how we can help, call us today at 800-752-0042 for a free case evaluation.
RELATED CONTENT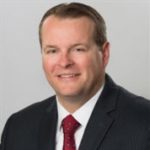 An experienced personal injury attorney with dual licensure in Virginia and North Carolina, Eric Washburn received a B.B.A. in Finance from James Madison University—initially worked in the information technology field before obtaining his law degree from Thomas M. Cooley Law School in Lansing, Michigan. Once an Assistant Commonwealth's Attorney in Danville, Va., Eric has been recognized by Super Lawyers Magazine as a "Rising Star" Super Lawyer in Virginia since 2014.